COMMISSIONING: The company in charge of patient transport services in Sussex may have been the only bidder for the £12m a year contract, HSJ has learned.
Coperforma, which runs the contact and dispatch centre and subcontracts transport to other companies, has been widely criticised since it took over the contract on 1 April. Patients have complained of late pick-ups for dialysis appointments, with staff being paid overtime at hospitals to stay late and having to arrange taxis to get patients home.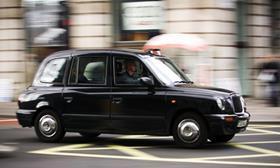 While 19 organisations originally expressed an interest in taking on the contract when it was advertised by the Sussex clinical commissioning groups, HSJ can reveal that Coperforma may have been the only bidder.
Lead commissioner High Weald Lewes Haven CCG has said that only four organisations completed the pre-qualifying questionnaire and only three were judged to have passed. One of these was a public sector organisation. However, the CCG has also said that no public sector organisation bid for the final contract – meaning Coperforma was either the sole bidder or against one other private company.
One reason for this may be that the innovative contract was for a managed service provider with the actual transport to be subcontracted through a framework of approved providers. South East Coast Ambulance Service Foundation Trust, which previously provided the transport with the CCG running the booking system, did not bid and has said this was because no single organisation could be both a managed services provider and a transport provider.
In a statement, the trust said: "We had hoped to work with the new [managed services provider] to provide some of the transport provision but the commercial terms offered made this impossible."
High Weald Lewes Haven CCG said it did not necessarily believe the model forced providers to choose between the dispatch process and providing transport and that "different organisation forms" such as alliances and joint ventures could have been used to address this issue. It added that its procurement process has been reviewed by its internal auditor and no issues were identified.