Kernow CCG placed under legal directions by NHS England due to deteriorating finances
Turnaround director to be appointed
Six CCGs have had legal conditions applied in 2015-16
PERFORMANCE: Kernow Clinical Commissioning Group has been placed under legal directions by NHS England.
The CCG, which commissions services across Cornwall, has said it is heading for a year-end deficit of £14m, against an initially forecast surplus of £0.5m.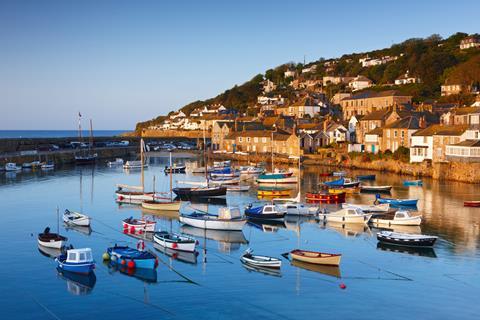 It has blamed some of its financial problems on overspending on care for patients with complex needs.
The conditions, placed on the CCG last week and announced by NHS England today, include the need for Kernow to produce a "credible" financial recovery plan.
The plan must show how the CCG will operate within its annual budget for 2016-17 and how it will remain in financial balance in the following years.
The CCG will also need to provide a complete analysis explaining the reasons behind the unexpected deterioration in its financial position.
A turnaround director will be appointed by NHS England.
An NHS England spokesman said the directions formalise work it has already been doing with the CCG to ensure its financial deficit can be recovered.
The regulatory action follows the announcement earlier this year that Cornwall was to be the second area after Greater Manchester to have elements of health and social care spending devolved.
However, NHS England chief executive Simon Stevens told HSJ this week that "a lot of work" would need to take place before Cornwall would be in a position to assume more responsibilities.
Kernow becomes the sixth CCG to have legal directions applied to it this financial year, following Northern, Eastern and Western Devon; Surrey Downs; Enfield; Bedfordshire; and East Surrey.
Mark Cooke, NHS England's director of commissioning operations in the South West, said: "This is about making sure the CCG has solid foundations for the work that's needed over coming years.
"We recognise that much has been done already, and we don't want the good progress the CCG is making to be undermined by the deficit. If the finances aren't right, then services won't be sustainable.
"The move is therefore designed to ensure the CCG has the right level of support, including the addition of NHS England's own expertise, so people across Cornwall can reap the benefits in the longer term."
Kernow CCG chief financial officer Simon Bell said: "[The CCG] has a good track record in financial performance, having delivered financial surpluses in the first two years of operation.
"However, our financial situation has worsened and our latest calculations indicate that we are heading for a £14m deficit at the end of the current financial year against a forecast surplus of £0.5m.
"A number of financial pressures have recently emerged – particularly an overspend on individual packages of care for patients with complex health needs.
"We have declared our position to NHS England… and are working closely with them to develop robust plans to improve our financial position.
"We recognise the importance of planning and commissioning affordable and sustainable healthcare services whilst ensuring patients get the right treatment, in the right location at the right time."
Source date
16 December 2015