NEW Devon success regime chair says centralisation of services needed
Dame Ruth Carnell says "transitional funding support" needed for transformation
Devon first success regime to publish findings
STRUCTURE: Health and care services in northern, eastern and western Devon face a £442m funding gap by 2020-21 unless radical action is taken, the region's success regime has found.
The chair of the NEW Devon success regime told HSJ that centralisation of services was required to bring the region into financial balance, but that "transitional financial support" would also be needed to redesign the health economy.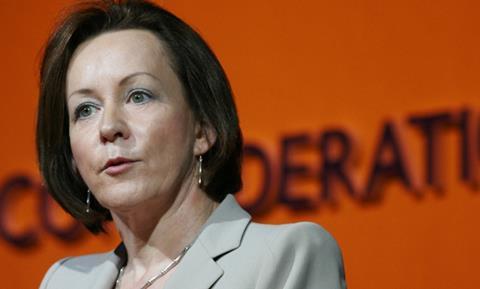 Last June it was announced that NEW Devon, North Cumbria and Essex would be the first areas to be placed in the success regime.
The initiative is aimed at putting health economies with longstanding financial, quality and performance problems on a sustainable footing through coordinated, national support.
NEW Devon is the first area to publish its findings. In a "case for change" document, released today, the success regime partners say the region is facing a £442m funding shortfall by 2020-21 if nothing changes.
The area is facing significant demographic pressures, with almost one in four of the population expected to be over the age of 65 by 2021.
According to the report local hospitals are "finding it difficult to deliver services for some of the most seriously ill people" because services are small and senior staff and specialist tests and equipment are not available 24 hours a day.
The document highlights stroke, maternity, accident and emergency and children services in particular, and identifies North Devon District Hospital, which has one of the smallest maternity units in the country, as particularly fragile.
The success regime is chaired by Dame Ruth Carnall, whose company, Carnall Farrar, is providing consultancy support to the scheme.
The former NHS London chief executive told HSJ there would "have to be some centralisation of specialist services and… acute services".
Money could be saved by using community hospitals "much more intensively" to reduce reliance on the acute sector, and by reducing levels of elective activity and spend on continuing health care, which were much higher than comparable health economies.
However, Dame Ruth said additional funding would be required to redesign the health economy.
"I can't envisage a situation where this plan could be implemented without transitional financial support," she said.
The success regime will set out options for change at the end of March, but Dame Ruth said the need to consult the public on the proposals would mean it was unlikely implementation would occur before 2017-18.
She said there were a number of "quick wins" which could be implemented in 2016-17, such as a shared approach to agency staffing across the region.
Last month Jim Mackey, the chief executive of NHS Improvement, raised concerns about the speed of progress under the three success regimes.
Dame Ruth said she understood "where Jim is coming from", but warned that if the regime was "gung ho" it could "land them in a judicial review… whereby they'll be sitting there for three years unable to do anything".
Ann James, the chief executive of Plymouth Hospitals Trust, told HSJ the success regime had secured "good clinical engagement" and "executive leadership" in the region, and had "much better [local] ownership" than previous national interventions.
Source
Case for change report
Source date
11 February 2016