Former council leader Stephanie Elsy appointed to chair health system 
Role will involve supporting partnership as it moves towards becoming ICS 
A new independent chair has been appointed to the Bath and North East Somerset, Swindon and Wiltshire health and care system.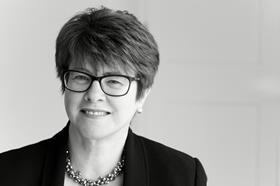 Stephanie Elsy, a non-executive director at Solent Trust, joined the BaNES, Swindon and Wiltshire Sustainability and Transformation Partnership on 9 December.
As part of her role, she will help deliver goals outlined in the system's five-year plan — due to be published next year — and support the partnership as it moves towards becoming an integrated care system by April 2021.
She said: "I am delighted to be given the opportunity to work with health and care leaders across BSW during such an exciting time.
"Our local health and care system is under considerable pressure and it is now more important than ever before that we work in a seamlessly integrated manner to improve service quality, improve the health and wellbeing of our local population and deliver financial stability."
Ms Elsy was previously the leader of Southwark Council in London and has worked on the delivery of public services for more than 30 years. She was also a chief executive in the charity sector for 15 years, managing community and residential services for people recovering from substance misuse, people with disabilities and people living with HIV and AIDS.
Tracey Cox, chief executive officer of Bath and North East Somerset, Swindon and Wiltshire clinical commissioning groups and STP senior responsible officer, said: "Appointing Stephanie as an independent chair is a significant step forwards for BSW.
"She will play a central role in holding the system to account for delivering positive change, promoting joint working, securing the support of the boards and staff of all of our partners and ensuring the public are engaged and well informed."