PERFORMANCE: A high profile private hospital in Kent has been rated "requires improvement" by the Care Quality Commission, with its surgical services criticised as "inadequate" for safety.
The Kent Institute of Medicine and Surgery opened two years ago just outside Maidstone. It planned to provide highly specialised services, some of which were not available elsewhere in the county.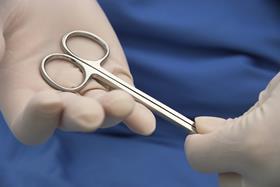 However, the CQC report reveals that it is underused and is moving towards offering a different mix of services through closer work with clinical commissioning groups and local trusts. The report said: "The hospital had yet to decide which services it wanted to offer and how these were going to be provided."
The report said the high number of consultants with practising privileges at the hospital was a concern because most did not work regularly there and were "unfamiliar with policies and practices". In one case, a patient had suffered a burn as a result of a surgeon being unfamiliar with equipment.
It said: "The underutilisation of the hospital posed significant risks to patients as a result of staff not being able to maintain their skills… the extreme range of services offered, according to the website, results in very low numbers of some procedures.
"The hospital website offers a huge range of services and treatments that it cannot provide safely and creates an image that is inaccurate."
The website referred to a chemotherapy services but the hospital had only one haematologist and was "not resourced to provide chemotherapy safety". The site advertised a one stop clinic for breast cancers that had not been set up.
The report was also critical of a lack of learning from mistakes; insufficient oversight of the endoscopy suite; an emergency call system left broken for a prolonged period of time; and a critical care facility that was sometimes understaffed and had to transfer suddenly deteriorating patients to the local NHS.
KIMS's services were rated "good" for caring, responsiveness and effectiveness, and its radiology and catheterisation laboratories were praised.
KIMS chief executive Simon James and chief nurse Jackie Groom said in a statement that key actions were being taken to support continued improvement. It said: "Patient safety is our number one priority, and we work with outstanding and highly experienced consultants, physicians and clinical staff.
"We are passionate about delivering high quality care and we are naturally disappointed with some of the regulator's findings and took immediate steps to address these."
The hospital cost £90m to build but needed additional funding from investors after making a loss of more than £15m in 2014-15 with a turnover of £8.8m.
Source
CQC report and trust statement