Four managers at Doncaster and Bassetlaw FT face disciplinary action
Investigation finds the trust misreported finances for 15 months
Report says financial position was "deliberately misreported"
Finance director resigned in October
WORKFORCE: Four senior managers are facing disciplinary action over the serial misreporting of accounts at an acute trust facing a £38m deficit.
An investigation has uncovered evidence accounts at Doncaster and Bassetlaw Foundation Trust were misstated for at least 15 months before irregularities were officially confirmed in October, triggering the resignation of finance director Matthew Lowry.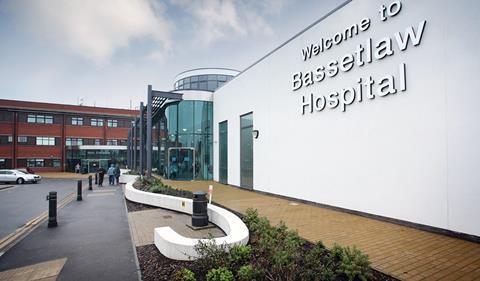 In October, the trust revealed it had a previously unreported £12m in-year deficit. It is now forecasting a year-end deficit of £38.4m. At the start of 2015-16 it planned for a £2.2m surplus.
The investigation by KPMG found both the trust's board and external auditor PwC had been misled. It blamed ineffective financial controls for a breakdown in processes, which saw false returns made to Monitor.
HSJ understands four members of the senior finance team face disciplinary action. This includes Mr Lowry and another former employee.
KPMG's report, which has been only partially made public, made 32 recommendations to the trust, including "developing a finance team that will report the actual financial position of the trust".
It said the position was "deliberately misreported" in 2014-15 to show a surplus of £1.6m by inappropriately reducing the trust's expenditure and liabilities.
It uncovered evidence of 118 manual adjustments, totalling £20m, to the initial year-end balance pulled from the trust's ledger last April. Some were appropriate but analysis suggested readjustments of £15.2m were needed.
The report said misreporting continued into 2015-16. Financial controls did not operate effectively and there was an inadequate budget setting process, leading to significant overspending.
KPMG said its recommendations were "far reaching" given the scale of the misreporting and financial weaknesses uncovered.
It called for a review of core financial processes and controls, and significant restructuring of the finance team, including recruitment of additional staff.
It said: "The board were clearly misled regarding the overall financial position of the trust and when they did provide challenge [they] were misinformed. However, there were a number of significant issues within the information provided that should have raised concerns and received greater scrutiny and challenge."
PwC, which originally issued an unqualified opinion on the 2014-15 accounts, is carrying out a re-audit to confirm the exact size of the mis-statement for that year.
The trust has previously confirmed no fraud took place.
Chief executive Mike Pinkerton said the report had identified members of the senior finance team who "played some part in the misreporting of the position".
He said: "In line with the recommendations made in the report we are conducting disciplinary proceedings for those individuals and in accordance with our disciplinary policy we will take the necessary and appropriate actions following disciplinary meetings."
Source
HSJ research and KPMG report