East Cheshire Trust board says organisation is not sustainable in its current form
Trust reported a £24m deficit in 2015-16 and it cannot make required savings under payment by results tariff
Trust is discussing with local commissioners the possibility of becoming an accountable care organisation
STRUCTURE: East Cheshire Trust has confirmed to HSJ that the board no longer believes the organisation is sustainable in its current form.
The trust said it would be unable to turnaround its financial performance under the existing payment by results tariff. Discussions about its future have included considering the feasibility of it becoming an accountable care organisation for the eastern Cheshire health and social care economy.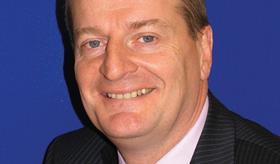 Across the Cheshire and Merseyside sustainability and transformation plan area, work is due to start this month on a review of clinical services by medical directors to help determine what the future configuration will look like.
East Cheshire Trust has an annual turnover of £172m and reported a deficit of £24m in 2015-16. It has a forecast deficit this year of £20m.
In 2015-16 the trust applied for a public dividend capital loan of £22m and a 30 day revolving working capital loan to alleviate its cash shortage.
The trust said despite its difficulties there were no discussions taking place about the trust being merged or taken over by neighbouring organisations.
However, HSJ understands a longer term review of services in the region via the STP process could involve a reduction in the number of providers.
A section in the trust's annual report by chief executive John Wilbraham said it would face significant challenges delivering services and it was working with local partners to determine what its future will be.
He said: "I recognise that there will be significant challenges in delivering locally based services in the coming years. The trust board has confirmed that in its current form the organisation is not sustainable."
He said the trust was working with commissioners as part of the Caring Together transformation programme for eastern Cheshire. "A strategic plan has been developed to set out the stages to deliver our joint vision and objectives. For the trust a key element will be to reduce the underlying deficit over a number of years. Over this time frame, the trust may require further working capital support," he said.
In a statement to HSJ, Mr Wilbraham added: "Early in the planning process for the current year the board recognised that it will be unable to generate internal efficiencies under the payment by results financial regime to return to a sustainable financial balance.
"The trust is working with local commissioners and other partners through Caring Together… to explore the viability of an accountable care organisation for eastern Cheshire's health and social care economy. This is consistent with the discussions underway within the STP.
"The trust is working closely with its partners but there are no discussions about merger or acquisition with other organisations."
Source
Information provided to HSJ