Frimley Health FT plans to expand its integrated model across its patch
Chief executive said the vanguard work "had arguably been on too small scale"
Plans creation of 17 new integrated hubs
Frimley Health Foundation Trust has submitted plans to triple the size of its developing primary and acute care system as part of its area's sustainability and transformation plan.
Under the proposals the trust, which is already establishing a PACS in north east Hampshire and Farnham as part of the new care models vanguard, would replicate the model across its entire catchment.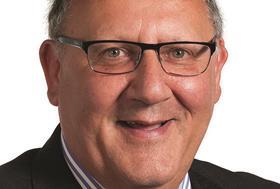 The plan has yet to be approved by NHS England and NHS Improvement.
The Frimley STP is proposing to establish a network of integrated primary care "hubs", with three in Farnham, three in Surrey Heath, four in Bracknell and Ascot, three in the Royal Borough of Windsor and Maidenhead, and four in Slough.
The PACS being developed as part of the vanguard programme serves a population of 220,000 in north east Hampshire and Farnham. The new proposals would extend the model to cover a population of 750,000.
It comes as a national policy document on PACS due to be published later this month by NHS England is likely to say that some models will expand to cover an entire STP area, HSJ understands.
According to board minutes published by the trust this month, Frimley Health chief executive Sir Andrew Morris said the vanguard work "had arguably been on too small a scale".
He also said there was evidence to suggest that the trailblazer hubs already in existence were starting to succeed in terms of reducing hospital admissions.
The hope is that the expanded PACS programme will reduce emergency admissions, which have increased by 50 per cent in the previous five years in the Frimley Health area, Sir Andrew said.
The hubs will provide primary care, with integrated health, mental, social care and community care services available in addition to GP services. They will be open 8am to 8pm, seven days a week.
The PACS would provide a primary care option for the community that was "convenient and just as easy to access as the emergency department", the board papers said.
It is expected that each hub will cover a population base of 30,000-50,000 people, in line with NHS England recommendations for the new care model.
Sir Andrew said that local GPs have been positive about the proposals.
Frimley Health FT was formed in 2014 when its forerunner, Frimley Park FT, took over neighbouring Heatherwood and Wexham Park FT.
The trust reported a rise in emergency activity during its first full year as Frimley Health.
Beyond the proposal to expand the PACS, the trust has outlined five priorities for the STP:
Making a step change to improve wellbeing, increase prevention, self care and early detection.
Significant action to improve long term condition pathways including greater self management.
Better frail and elderly patient management to reduce crises and prolonged hospital stays.
The redesign of urgent and emergency care.
Reducing variations in the standards of care. For example, orthopaedics and circulation interventions within the Frimley system are much higher than the national average.
Source
Information provided to HSJ and board papers
Source date
September 2016