The chief executive of Imperial College Healthcare Trust is leaving the organisation.
Tracey Batten started work at the Shelford Group trust in February 2014, after a successful career as a clinician and manager in Australia.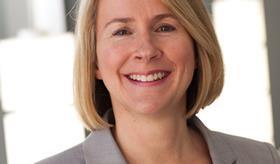 Her date of departure is not yet known but in a letter to staff she implied she would remain for at least six months.
The letter said: "My decision to move back home has not been an easy one. I am very proud of our trust and optimistic for its future – though the whole NHS is in challenging times, we have so much to draw on in terms of the expertise, kindness and commitment of our staff. The amazing response we have had to Hospital, the BBC Two documentary series about our organisation, provides tangible evidence of this, if it were needed. And, perhaps less publicly, I know how extremely hard you have been working over the winter period to manage very significant pressure on our services, ensuring we continue to provide the best possible care to all our patients.
"After three years, however, I want to be closer to my family, especially to my ageing parents who both have growing health needs. I feel confident we are embedding important changes in our culture and ways of working that will have a lasting impact, both within the trust and with our partners across north west London.
"The chair will be leading the process to appoint my successor. In the meantime, it is very much business as usual and I look forward to continuing to work with you over the next six months or more."
The trust has seen a significant decline across the three main performance categories over the past two years.
The elective referral to treatment 18 week target was nearly being achieved, at 91.5 per cent, in November 2014. In November 2016, the latest date for which figures are available, performance stood at 83.6 per cent and the trust had 400 patients waiting more than a year for treatment.
Accident and emergency performance against the four-hour target for type-one attendances fell from 80.5 per cent in November 2014 to 68.2 per cent in November 2016.
The main cancer wait performance target, for 85 per cent of patients to be seen within 62 days, declined in the first two quarters of 2016-17 compared to 2014-15.
Before joining the trust, Ms Batten said: "The prospect of leading one of England's largest and most prestigious NHS trusts is both an honour and an exciting challenge. I hope to bring fresh ideas from another public health system and to help Imperial College Healthcare Trust complete its journey towards foundation trust status."
Trust chair Sir Richard Sykes said Dr Batten's work transforming St Vincent's Health in Australia had been "particularly impressive".
Source
Information obtained by HSJ