A former senior manager at the Department of Health will be the new leader of one of England's biggest trusts, HSJ can reveal.
Ian Dalton will be the new chief executive of Imperial College Healthcare Trust in London after the current chief executive departs, multiple senior sources have told HSJ.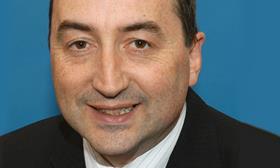 Mr Dalton was chief operating officer and deputy chief executive of the NHS Commissioning Board before it became NHS England. Before that he was managing director of provider development at the Department of Health, where he was responsible for the foundation trust pipeline.
For the past three years, he has been president of global government and health for BT Global Services.
He has previously worked as chief executive of NHS North of England and of two hospital trusts.
Mr Dalton will replace Tracey Batten, who has led Imperial since April 2014. Dr Batten announced in January she would be returning to Australia to be near her family. The date of her departure and of Mr Dalton's arrival are not known.
Imperial is part of the Shelford Group of leading teaching hospital trusts and has a turnover of more than £1bn.
The trust employs 10,000 people at a number of sites across west London and has submitted a deficit plan of £41m to NHS Improvement for this financial year. It does not plan to draw on sustainability and transformation funding.
Mr Dalton will be the third substantive chief executive at the trust during the tenure of current chair Sir Richard Sykes, who was appointed in December 2011. Before Dr Batten's appointment the trust was led by Mark Davies on an interim and then permanent basis.
It also briefly had an unusual arrangement where Sir Richard was one of three joint chief executives as well as being chair.
Source
Information provided to HSJ