An NHS manager who oversaw the dissolution of Mid Staffordshire Foundation Trust has been appointed interim chief executive of England's only integrated acute, community, mental health, and ambulance care provider.
Maggie Oldham will join Isle of Wight Trust, which was placed in special measures earlier this month, on 2 May.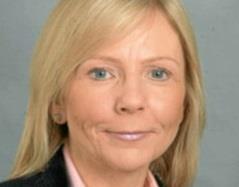 The trust's previous chief executive Karen Baker stepped down ahead of the publication of a Care Quality Commission report that heavily criticised the organisation's leadership.
Ms Oldham has most recently been working as an improvement director in the NHS and she is currently working with the Faculty of Medical Leadership and Management.
In 2010 she joined the leadership team at Mid Staffordshire after the care failures between 2007 and 2009 came to light. She became chief executive of the trust in 2013 while it was in special administration until it was dissolved.
Ms Oldham said: "[It is] clear from the recent CQC report that much needs to be done to improve the quality of care, improve performance against key targets, recruit staff to vacant posts and address outdated and bureaucratic practices.
"I will be working closely with the trust board and the trust's improvement director, Philippa Slinger, to develop a robust and achievable plan for major and rapid improvement."
The CQC rated Isle of Wight inadequate in three of five domains, including safe and well led.
It criticised the trust's senior leadership for not having "sufficient capability or capacity to support and move the organisation at a necessary pace… to ensure quality and safety of services".
The £160m-turnover trust provides services to 140,000 people on the Isle of Wight.