WORKFORCE: A non-executive director of an NHS trust has said complaints about his views on adoption by same sex couples from an LGBT group within the organisation led to his suspension.
Richard Page had been removed from his role as a magistrate earlier this year after questioning whether there was sufficient evidence that adoption by a gay couple was in the best interests of a child.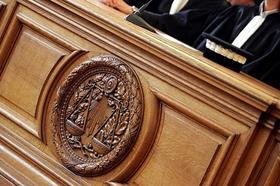 Mr Page, the former finance director of Oxleas Foundation Trust, has now been suspended as a non-executive at Kent and Medway NHS and Social Care Partnership Trust. He said the decision to suspend him is part of a trend that could see Christians "systematically removed from public life".
Mr Page said he had not expressed views about homosexuality in connection with his work within the NHS. "I have never made any comments – nothing to do with how people are being looked after, or whether a doctor or patient was homosexual," he said. He believes his suspension came after an LGBT group at the trust said board members "should not be biased".
In a statement the trust said: "We can confirm that we have suspended Richard Page from Kent and Medway NHS and Social Care Partnership Trust board. Our decision follows Mr Page being removed from the magistracy after the public comments he made about single sex adopters.
"As an organisation that takes equality and diversity very seriously, we have considered and discussed the impact this might have on our staff and our service users. We have come to the decision that Mr Page's comments could potentially impact on the confidence of current or future patients and for that reason we have suspended Mr Page from his non-executive position."
The trust would not confirm whether or not the suspension followed concerns from an LGBT staff group.
The suspension at the weekend came after the trust consulted the NHS Trust Development Authority. Mr Page expects it to take two or three months for a decision on whether he should be permanently removed to be taken by the TDA. The case is being looked at under NHS trust (membership and procedure) regulations, not the "fit and proper person" test.
Mr Page had sat as a magistrate in the Maidstone and Sevenoaks area, where he was required to make decisions about individual children. He had been reprimanded for not supporting a same sex adoption case that he had heard but then expressed concerns in a TV interview last year about the lack of evidence on whether adoption by a same sex couple was in a child's best interests. He is appealing to the Judicial Appointments Conduct Ombudsman.
Source
Information provided to HSJ and trust statement
Source date
28-29 March 2016