Virgin Care wins £18m a year, seven year contract to provide community services in Kent
Incumbent Kent Community Health claims it scored higher on quality in assessment process
Commissioners say "Virgin Care represents best opportunity to improve adult community services"
COMMERICAL: Virgin Care has won a contract to provide adult community health services across a swathe of north Kent.
The company won the £18m a year contract covering Dartford, Gravesham, Swanley and Swale. The current provider, Kent Community Health Foundation Trust, has said it scored "slightly higher" on quality in the assessment process and indicated it lost on price grounds.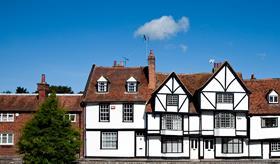 Around 500 staff from the trust are expected to move to Virgin Care under transfer of undertakings protection of employment regulations when the contract starts in April.
Kent Community Health acting chief executive Lesley Strong said the trust had worked with Age UK, Maidstone and Tunbridge Wells Trust, a local hospice and a primary care provider on a plan to deliver value for money without reducing the quality of services.
She added: "As the provider of adult community health services in north Kent for the past five years, we have a proven track record of delivering high quality care for our patients, endorsed by our good rating from the Care Quality Commission."
"Our bid received excellent or good scores in every area, but we are disappointed it has been awarded to another provider. We scored slightly higher than Virgin Care on quality, but not on price. We have one of the lowest running costs of any NHS community provider in the country and the cost of our bid was within the budget set by the [clinical commissioning groups]."
Patricia Davies, accountable officer at Dartford, Gravesham and Swanley CCG and NHS Swale CCG, said: "It is our duty as local health and care commissioners to ensure that we are securing the best possible care for our patients, we therefore set up a rigorous tender process around these services.
"All bids received were of the highest standard and scored similarly on quality, but in overall terms and against the value for money criteria, Virgin Care scored the highest.
"Commissioners remain confident that the award of this contract to Virgin Care represents the best opportunity to improve adult community services in the area and will enable any efficiencies to be invested in other front line services in the future."
Virgin Care regional director Richard Comerford said: "We have a strong track record of delivering NHS community health care services which are highly rated by patients. We're very excited to have the opportunity to deliver these services across Dartford, Gravesham, Swanley and Swale and we're looking forward to working with the many dedicated and talented staff who will join us in April."
The Kent trust's lead governor, Ken Rogers, said: ''I am unhappy that the contract has been awarded to what is a private contractor and would question how the government's intention to build local health services around patients is going to be carried out.
''Foundation trusts have at their core public governors elected by the local community to look after their interests in building and monitoring these services, which is not the case for private contractors. This change is against all the values of public representation that I stand for."
The contract, which attracted seven bidders including Dartford and Gravesham Hospitals Trust and South Essex Partnership University FT, will run for seven years with the potential to extend for another three. As well as community based services, Virgin will run four community hospitals.