NHS Improvement has chosen high performing trust as its strategic partner in developing a mental health improvement programme
Northumberland, Tyne and Wear FT will help create diagnostic frameworks for the different sectors of mental health during a six month test period
NHSI looking to enlist more trusts to provide examples best practice
NHS Improvement has chosen a high performing mental health trust as its partner to develop a new improvement programme for the sector.
Northumberland, Tyne and Wear Foundation Trust has been named as the strategic partner in creating the new programme.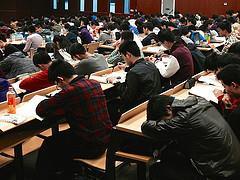 NTW is one of only two mental health trusts rated outstanding by the Care Quality Commission.
NHS Improvement's head of mental health policy, Clare Lyons-Collins, told HSJ the new model will look at sharing best practice across the different areas of mental health, including children and young people's services and adult acute services.
The programme starts with a six month test period to develop diagnostic frameworks for the different areas of mental health. NHS Improvement will assess if:
there is a problem in that area;
what that problem means for the specific care pathway; and
whether that problem is affecting an organisation's overall performance.
Ms Lyons-Collins said: "What we recognise is that there is good and bad in everyone; there are good trusts and not so good trusts. The good trusts have areas they need to improve and the not so good trusts have areas where they can share best practice.
"We are trying to create an external network of good practice."
Once the diagnostic tools are complete, the plan is for the model to be set up around a core NHS Improvement team, which will be supported by an "internal associate network" including its improvement teams.
The team will build an external network of trusts to spread best practice across the different sectors.
Ms Lyons-Collins added: "We are taking a pathway approach, so the internal associate network can assess the area's status, whether there is a problem with that area and – more importantly – if that area is doing badly, what does that mean for the rest of the pathway and the health of that organisation.
"This is completely changing how we look at delivery of mental healthcare. It's a completely different way of working."
Ms Lyons-Collins suggested that a key indicator of best practice could be a trust's CQC rating for that service.
A new improvement model was initially pledged in the implementation plan for the Five Year Forward View for Mental Health.
The plan said: "NHS Improvement will develop a new improvement model to underpin system transformation which is based on improvement science, enables quality improvement and sharing good practice, and complements the pathway approach."