Mental health trust has eliminated acute adult out of area placements due to lack of beds in the last four years
Sheffield Health and Social Care FT has put the £2m savings into bolstering community services teams
"Out of town bed nights" dropped from 2,939 to 188 from 2011-12 to 2015-16
FINANCE: Cutting out of area placements for acute mental health patients has allowed a Yorkshire trust to plough £2m into bolstering community care.
Sheffield Health and Social Care Foundation Trust says it has eliminated the need to send adult acute patients out of area for treatment due to lack of beds.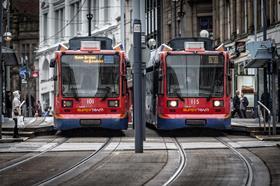 Out of area placements are a common and costly problem across the mental health sector. The Five Year Forward View for Mental Health recommended there should be no acute out of area inpatient placements as a result of bed pressures by 2020-21.
Last month, NHS England announced six regions would be given devolved commissioning powers for tertiary mental health services – four of which would aim to reduce out of area placements for secure adult patients.
However, figures from the Sheffield trust show it has reduced the number of "out of town bed nights" from 2,939 to 188 from 2011-12 to 2015-16.
The trust's data also shows the number of inpatient beds it used dropped by 40 per cent – from an average of 141 beds occupied per day to 84 – during the same period.
Consultant psychiatrist Mike Hunter said the reduction in activity had enabled the trust to cut the overall number of inpatient beds.
He stressed that none of the remaining 188 out of area placements were due to lack of capacity. These had been caused by other factors such as Yorkshire based patients being admitted to other trusts before being moved back to Sheffield, or patients needing specialist out of area treatments.
Dr Hunter said the £2m savings from reducing out of area treatment has been used to recruit more community nurses and provide more mental health treatment in community settings.
He added: "We have eliminated out of area acute admissions, now we always have beds in Sheffield for acute admissions. We admit people locally and don't use out of area beds on the grounds of capacity.
"We have taken the principle that when people need to be in hospital we should always have a local bed, but people's preferences are to receive treatment at home and we have been investing our services so we can do that."
Dr Hunter said the reduction in out of area placements had been brought about by providing more care in the community.
He compared the trust's home treatment service to a "virtual hospital" where nurses review each patient's care plan to ensure they are only admitted to acute wards when they need to be and leave when they are scheduled to.
Nurses are able to estimate the likely number of hospital admissions and monitor the levels of admission and discharge.
Source
Press release and HSJ interview