STRUCTURE: A major transfer of patient transport services to private providers will go ahead on 1 April, commissioners have said, despite unions calling for a three month delay.
Seven clinical commissioning groups in Sussex have awarded the contract to run the service to Hampshire based Coperforma.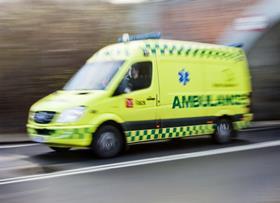 However, while Coperforma will run the contact centre and take on some existing staff, the transport will be delivered by a number of subcontractors who will take on staff from South East Coast Ambulance Service Foundation Trust, which currently provides the services.
Union officials are concerned that the arrangements for transferring staff may not be completed in time despite the CCGs and contractors saying the transfer will go ahead as planned.
One operator, VM Langfords, is expected to take on 97 staff but GMB and Unison have questioned whether it will have vehicles and bases in place by 1 April.
"With five weeks to go there is an awful lot of work to be done," said Gary Palmer, GMB regional organiser. "This is a major contract with over 250,000 journeys a year. We have to be able to provide this service from day one of the contract or patients will suffer."
Unison branch secretary Peter Steventon said: "We have grave concerns and have raised them with the CCGs."
A spokesperson for High Weald Lewes Havens CCG said it was working with all parties to ensure a smooth transition. He said: "The CCGs feels assured that Coperforma will be able to deliver a high quality service for local people. The CCGs will hold Coperforma to account for clinical governance using the standardised monitoring process applied to every contract,' they added."
Coperforma said in a statement: "TUPE transfer will happen on 1 April and work is taking place to prepare for this. A 45 day consultation is not required by law but was agreed by Coperforma to enable full discussion with staff groups and sub-contractors… VM Langford has assured us they have agreements in place to ensure they will have the necessary bases and vehicles for 1 April."
VM Langford said a consultation process has begun and staff would be able to remain in the NHS pension scheme.
"We have been working hard on bases for some time and expect to announce the final sites by the end next week. We have increased our fleet accordingly to meet the requirements, with the vehicles ready for delivery," it added.
The unions have no concerns about the other major subcontractor Thames Ambulance Services.
Source date
25 February 2016