Deputy chief inspector of hospitals says risks and actions to address them "not driving" board's agenda
CQC report raises concerns about risks posed by physical environment, including ligature points
Southern Health's chair, Mike Petter, resigned yesterday afternoon ahead of the report's publication
PATIENT SAFETY: The leadership of Southern Health Foundation Trust has shown "little evidence" of being proactive in identifying and addressing risks to patients, according to the Care Quality Commission.
In an inspection report published today, the regulator said it had found "serious concerns" to patient safety posed by the trust's physical environment, including "multiple ligature points" at one location.
Yesterday afternoon the trust's chair, Mike Petter, announced his resignation.
Mr Petter said: "The trust has recently undergone a significant amount of scrutiny in some service areas and given the challenges it faces I feel it is appropriate for me to allow new board leadership to take forward the improvements."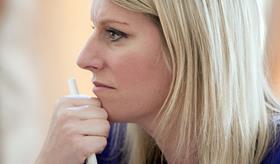 The CQC visited Southern Health in January as part of a focused inspection after the publication of a report by the audit firm Mazars, which highlighted failures at the trust to investigate and learn from patient deaths.
The inspection resulted in the CQC issuing a warning notice to the trust earlier this month requiring it to improve its arrangements for ensuring patient safety.
This was followed by NHS Improvement putting a new condition on the trust's licence allowing the regulator to make "management changes" if there is not progress in addressing concerns.
The CQC report which triggered the regulatory action was published on Friday. It found:
The trust did not have "robust governance arrangements" to investigate incidents, including deaths, meaning that opportunities "may have been missed to learn from these incidents".
Effective arrangements had not been put in place to identify, record or respond to concerns about safety raised by patients, carers, staff or the CQC.
Even though the CQC had raised concerns relating to ligature risks during inspections in January 2014, October 2014 and August 2015, inspectors found the trust had "failed to make sufficient changes to address these risks". At the trust's Evenlode ward "multiple ligature points" were found.
On the Kingsley ward, the trust had failed to mitigate the risk posed by a low roof patients could easily climb on to. The trust had been aware of this risk for some time because it had been used by a number of patients detained under the Mental Health Act to get out of the ward, and one had sustained "serious injury" falling from it.
Paul Lelliot, the CQC's deputy chief inspector of hospitals, acknowledged that Southern Health had introduced a new system for reporting and investigating incidents, but it was "too early" to gauge its effectiveness.
He said the quality of incident reports and initial management assessments, conducted both before and after the introduction of the new procedures, "varied considerably".
"In spite of the best efforts of the staff" key risks and actions to address them were "not driving the senior leadership or board agenda", he said.
Dr Lelliot added: "I am concerned that the leadership of this trust shows little evidence of being proactive in identifying risk to the people it cares for or of taking action to address that risk before concerns are raised by external bodies."
He said Southern Health had submitted an action plan in response to its warning notice and the national arm's length bodies would monitor the trust "extremely closely".
The CQC did identify some progress. It said the trust had improved the environment in child and adolescent mental health services, and patients who were acutely unwell in community services were being supported better.
Katrina Percy, Southern Health's chief executive, said the report sent "a clear message to the leadership of the trust that more improvements must be delivered and as rapidly as possible".
She added: "We fully accept that until we address all these concerns and our new reporting and investigating procedures introduced in December 2015 are completely effective, we will remain, rightly, under intense scrutiny."
Source