Extracts of report make serious criticisms of trust's financial management
Report said "it was difficult to understand" why governance issues were not picked up earlier
Trust refuses to release full 350 page review into how it ended up with £17m deficit
FINANCE: St George's University Hospitals Foundation Trust has refused to release a highly critical 350 page report from consultancy firm PwC into how it came to fall suddenly into deficit last year.
How the organisation finished 2014-15 with a deficit of £16.8m – after telling Monitor it would achieve a surplus – is still not publicly known. However, a 21 page extract from the PwC report said the organisation's non-pay spend was £29.9m higher than expected and pay costs were £10m higher than expected.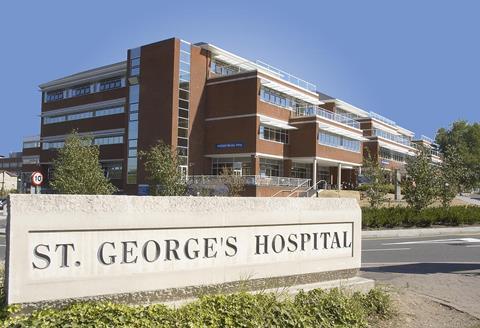 The consultants highlighted "a lack of effective oversight, scrutiny and challenge by management" plus a "lack of effective financial systems, controls and financial management". Budget setting was also "unrealistic", they said.
PwC said "it is difficult to understand why the deficiencies in the trust's systems, processes and controls have not been identified prior to this review", and added there was "evidence of an insufficient pace of change and at times an unwillingness to hear bad news".
PwC said the trust should appoint a permanent chief operating officer to better hold its different divisions to account.
The extract also said St George's should consider removing its chair, Christopher Smallwood, from the chairmanship of finance and performance committee "to ensure independence". It also said this would "avoid over reliance on one individual".
The authors said the committee was part of the problem when it came to the trust not knowing what its underlying financial position was, with different estimates given to different parts of the organisation.
St George's improvement director Andrew Burn, who was appointed by Monitor, told HSJ he was confident the trust now understood its underlying financial position. A turnaround team from consultancy firm KPMG was appointed to take over the trust after interviews last May.
The trust was allowed to commission the report into itself but has also refused to release the terms of reference it set for PwC.
According to a presentation made to local commissioners in June, PwC was appointed on 20 May 2015 and the investigation was scheduled to take six weeks. The trust published the extract from the report on its website last week.
The presentation made to commissioners said one of the "takeaway messages" was the "national challenge" faced by the NHS and that "communication is key: open dialogue must be maintained".
Monitor has published report into how the trust came to be authorised as a foundation trust shortly before declaring its large deficit. The trust said on its website that "the period covered in Monitor's report is now more than a year ago".
The "lessons learned" report said: "Some of the historical financial numbers presented by the trust's chief executive [Miles Scott] during the board-to-board [with Monitor] were not consistent with the provider assessment team's analysis."
HSJ asked St George's how Mr Scott had come to present different information to Monitor's provider appraisal executive but Mr Burn said he could not comment.
Source
Monitor and trust reports, HSJ research
FT's deficit slide remains a mystery after damning leadership report
1

Currently reading

FT's deficit slide remains a mystery after damning leadership report

2