A Midlands hospital trust is seeking to establish an accountable care model in partnership with its local metropolitan borough council and clinical commissioning group.
The Royal Wolverhampton Trust is looking to create the new organisational model to deliver services to the population of Wolverhampton, a city with 250,000 people.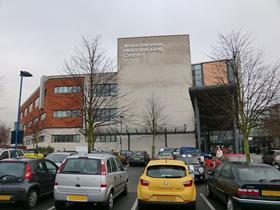 Wolverhampton City Council and Wolverhampton CCG say an accountable care organisation will help move care closer to patients' homes; remove barriers between organisations; and address the pressures on the NHS and local authorities through better integration.
ACOs are designed to bring together a number of providers of services to take responsibility for the cost and quality of care for a defined population within an agreed budget.
The Wolverhampton organisations have not said which outcomes the model is expected to deliver or the timetable for development of the ACO.
City council leader Roger Lawrence said: "Our model needs to reflect a more joined up approach, which is right for people living in the city. We know that an integrated approach in other countries has shown improvements in health outcomes and in certain cases improved life expectancy by one to two years.
"This joint working approach will take careful work and strong partnership links with all parts of the NHS but we are excited by some of the innovative ideas that have come forward."
Dan de Rosa, chair of Wolverhampton CCG, said: "This is a bold move which I believe will deliver better and more personalised services for our patients. In the face of reduced resources and increasing demand, it will protect and enhance the fantastic services we have developed over many years."
The organisations said the model will aim to improve outcomes and experience; keep local decision making in Wolverhampton; modernise primary care; and improve sharing of information.
It will also aim to reduce transaction costs and allow flexible use of the collective resources of the council, CCG and trust.
Trust chair Jeremy Vanes said: "All of the organisations involved in the planning and delivery of care know that about 5-10 per cent of the population consume up to 50 per cent of health and social care resource. These are largely elderly patients with complex health needs who need more joined up care.
"This integrated approach has potential to give them a better service. We are already seeing the benefits of closer working between clinicians as a result of GPs integrating with the local hospitals, and the platform is now there for a unique new way of providing integrated health services where care is designed from start to finish around the needs of the patient."
Source
Information provided to HSJ
Source date
September 2016