STRUCTURE: The controversial shake-up of emergency services in Greater Manchester will be subject to a judicial review, after the High Court agreed to hear a legal challenge from a group of doctors.
The case will be heard on 9-10 December, and could delay the landmark Healthier Together process by several months.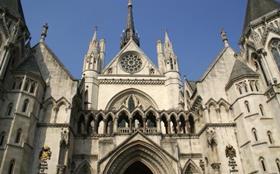 Clinicians from University Hospital of South Manchester Foundation Trust issued legal proceedings against the reconfiguration in September.
This followed a decision in July that the trust's Wythenshawe Hospital would not be a "specialist" emergency and high risk general surgery site.
Although the FT's board accepted the decision, a group of doctors have formed a private company, called Keep Wythenshawe Special, to pursue a judicial review.
The company, which held a rally at the hospital on Saturday, said: "We believe it is vindication that we were right to question the process by which the commissioners at Healthier Together made their decision to overlook Wythenshawe Hospital."
It said this was a first step in what could be a "long and costly process", but stressed the campaign is self-funded.
Healthier Together officials said in a statement: "The Healthier Together decision making process was a transparent and robust process from the very beginning. The decision was made by 12 doctors, who are experts in their field, on behalf of all Greater Manchester service users.
"It is unfortunate that permission has been granted for judicial review because it will cost the tax payer thousands for the Greater Manchester clinical commissioning groups to defend this case.
"However, this means that we will now have the opportunity to put forward, in detail, the thorough process we followed to make the decision and prove that this decision was in the best interests of all hospitals and patients across Greater Manchester."
Source
Statements provided to HSJ