Midwife linked to death of Joshua Titcombe in 2008 dismissed after new death
Trust disciplinary hearing concluded her "conduct fell fundamentally below acceptable standards"
Nursing and Midwifery Council fitness to practise hearing expected to reconvene next week
PATIENT SAFETY: A midwife due to face a Nursing and Midwifery Council disciplinary hearing over the death of a baby eight years ago has now been sacked by University Hospitals of Morecambe Bay Foundation Trust because of conduct discovered after a baby's death this year.
Lindsey Biggs was one of several midwives being investigated by the nursing watchdog for alleged failures linked to the death of baby Joshua Titcombe in 2008. She is scheduled to appear at an NMC fitness to practise hearing next week.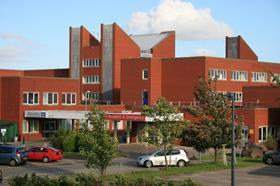 HSJ can reveal she has been dismissed by the Morecambe Bay trust following an investigation into the death of a baby in February 2016. The trust has also made a fresh referral to the NMC about her practice.
Sascha Wells, the trust's director of midwifery, obstetrics and gynaecology, confirmed a midwife had been dismissed after a disciplinary hearing because a panel concluded "her conduct fell fundamentally below our acceptable standards".
In March the trust asked experts from Lancashire Teaching Hospitals Foundation Trust to carry out an independent investigation of the latest death.
The trust said it had shared the findings of the report and remained in contact with the baby's parents.
Ms Biggs was a band six midwife at Furness General Hospital in 2008 and has been accused by the NMC of failings which may have contributed to the death of Joshua Titcombe who died after suffering a severe infection in 2008.
The NMC has alleged that she failed to carry out observations on baby Joshua or alert doctors to his low temperature. She is also accused of failing to adequately record the care she provided in clinical notes.
She was also criticised by the inquiry led by Bill Kirkup, after she wrote an email to a co-accused midwife, Holly Parkinson, in August 2009 with the subject line: "NMC shit".
In his report Dr Kirkup said: "There is no excuse for committing such views to the record, but more important is the underlying attitude it illustrates."
The Kirkup report, published last year, concluded that failures at every level of the NHS created a "lethal mix", which caused the avoidable deaths of at least 11 babies and one mother.
An NMC spokesman said: "The NMC is aware that a midwife employed by University Hospitals of Morecambe Bay Foundation Trust has been dismissed following an internal disciplinary process.
"We were recently made aware that the trust had launched an investigation into events surrounding the tragic death of a baby earlier this year and we have remained in close contact with the trust throughout.
"We made it clear in our discussions that we would expect the trust to make a referral to the NMC should they have concerns about this midwife's fitness to practise. We can confirm that we have received a referral in relation to this midwife [on Wednesday] and we will take the necessary steps to investigate as a matter of urgency. As this is an ongoing situation, it would be inappropriate for us to comment further."

Source
Information provided to HSJ