An on-demand version of this webinar is available.
In association with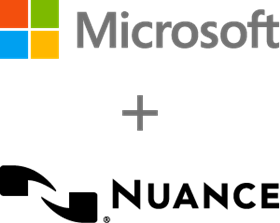 The consensus is that electronic patient records are essential to delivering more joined up and integrated care. NHS England's stated aim is therefore for all hospitals to have an EPR in place by 2025. These systems are seen as a key means of supporting improvements to the quality and management of services, including by putting information at clinicians' fingertips.
However, a growing body of research evidence suggests that, as currently implemented, EPRs can actually contribute to clinician burnout. On some systems it can be difficult to complete tasks swiftly which means increased time spent on creating clinical documentation, often outside working hours.

The danger is that, in some instances, EPRs – a huge investment, and complicated to implement – can therefore cause challenges as well as solving them.

In this HSJ webinar, run in association with Nuance Communications, a small panel considered this issue. What are the current challenges with using EPRs? How are these affecting clinical practice? And, most importantly, what might be done to address these issues such that EPRs fulfil their promise to reduce pressures on clinicians?
To access the recording, visit here and click play.
If you had previously registered as a viewer for the event, you will be able to view the recording immediately.
If you had not previously registered, you will be prompted to complete a form and then be sent information on how to access the recording.
Speakers
Jonathan Cowley, consultant colorectal surgeon and chief clinical information officer, Calderdale and Huddersfield Foundation Trust

Following completion of surgical training in 2015, Jonathan obtained a post as a consultant colorectal surgeon at Calderdale and Huddersfield FT. Having completed five years as clinical director for general surgery he took over as chief clinical information officer in 2022. The trust has a strong digital strategy and in 2017 went live with its EPR in all areas. The trust continues to augment this with the integration of other systems such as voice recognition, e-consent, video appointments amongst a few to support the delivery of patient care.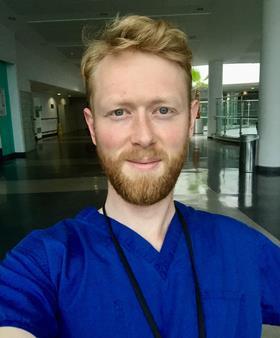 William Kenworthy, chief medical information officer, Royal Free London Foundation Trust
William is currently undertaking anaesthetic training in Brighton and also serves as a chief medical information officer at Royal Free London Foundation Trust. He was a clinical superuser for the launch of the trust's electronic patient record, and is now clinical lead for the deployment of voice recognition software into the EPR. His aim is to help design efficient workflows that allow clinicians to focus their attention on decision-making and meaningful patient interactions.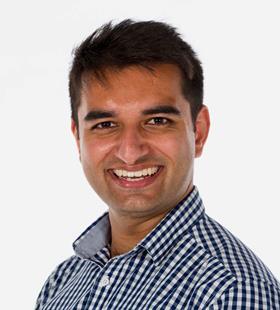 Jay Mehta, GP registrar, North Central London and staff governor, Royal Free London Foundation Trust
Jay is a GP specialist trainee in North Central London, and a staff governor and former chief medical information officer at Royal Free London Foundation Trust. Jay was responsible for the medical aspects of an electronic patient record implementation at Barnet, Chase Farm and Royal Free Hospitals and their satellite sites to more than 10,000 staff over a four-year programme, and he now enjoys a role on the trust's Council of Governors, holding the trust board of directors accountable to staff, patients and the public.
Umang Patel, chief clinical information officer, Microsoft and paediatrician, Frimley Park Foundation Trust
Umang is Microsoft's chief clinical information officer and also a practising doctor. He has worked across commercial and public sectors in healthcare both from the payer and provider perspective. An NHS Leadership Academy fellow, Dr Patel joined Microsoft from Babylon Health where he served as clinical director.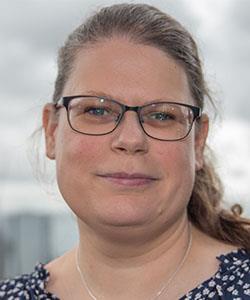 Claire Read, chair, HSJ
Claire Read is a professional writer and editor who has specialised in healthcare throughout her 20-year career. She has been a regular contributor to HSJ since 2012 and has a particular interest in healthcare digitisation and technology.