in association with

On demand recording now available  
The UK Government has acknowledged that more needs to be done to address health inequalities as they affect women. In its call for evidence for its forthcoming women's health strategy, it points out that for generations, women have lived with a health and care system mostly designed by – and for – men.
All women are entitled to expect access to care that addresses their needs. Yet many still face barriers to accessing services, poor patient experience, and delays in time to diagnosis, all of which impacts on outcomes.
How can services be redesigned to address women's health needs, inequalities and experience?
What are the solutions to developing a health and care service that truly and equally meets the needs of women?
How can ICSs and other parts of the health and care system take a holistic approach to developing services that are fairer to women?
What is the role of technology and innovation in addressing these issues?
This HSJ webinar, run in association with Hologic, brought together a small panel of experts to discuss these challenging and pressing questions.
A recording of the session is now available. 
For those who had previously registered for the webinar, click here to view the on demand recording.
For those who have yet to register, scroll to the bottom of the page and complete the form. Details of how to access the on demand recording will then be sent to you via email.
Panellists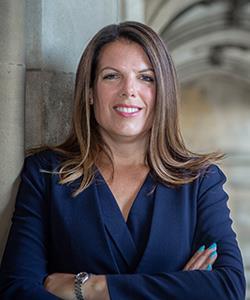 Caroline Nokes MP, chair of the Women and Equalities Select Committee
Caroline Nokes is the member of parliament for Romsey and Southampton North and the current chair of the Women and Equalities Select Committee in parliament. Since her election in 2010 she has served as a minister in the Department for Work and Pensions, the Cabinet Office and was minister of state for immigration in Theresa May's cabinet. Immediately prior to becoming an MP she was the chief executive of an animal welfare charity.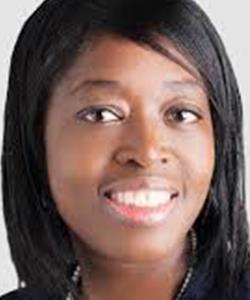 Miss Karen Joash, Consultant in obstetrics and gynaecology, Imperial College Healthcare Trust
Karen Joash is a consultant in obstetrics and gynaecology and is part of the taskforce at RCOG looking at differential attainment in postgraduate education. She has also initiated a THRIVE initiative at Imperial to support doctors from minoritised backgrounds to flourish and reach their full potential. She has just been appointed to the head of school role for obstetrics and gynaecology at HEE, London.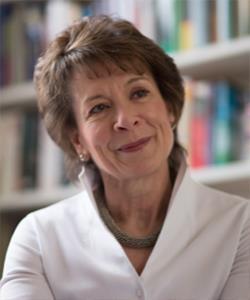 Professor Dame Lesley Regan, professor of obstetrics and gynaecology and charity chair
Dame Lesley is professor of obstetrics & gynaecology at Imperial College London and consultant at St Mary's Hospital in London. She is also secretary general of FIGO, a member of the NHS Assembly and chair of the charity Wellbeing of Women. She was the 30th president of Royal College of Obstetricians and Gynaecologists (2016-2019) and only the second woman to be elected to this position and the first in 64 years. During her tenure as PRCOG she co-chaired the National Women's Health Task Force with Jackie Doyle-Price MP (then health minister) and authored "Better for Women", a hard hitting RCOG report which promotes a life-course approach to the delivery of women's health services.
In 2020 she was awarded a DBE for her services to women's health in the Queen's New Year's Honours List.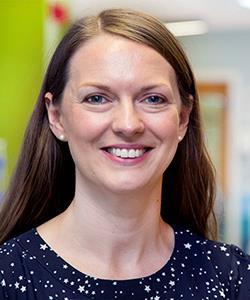 Sarah-Jane Marsh, chief executive officer and chair, Birmingham Women's and Children's Foundation Trust
Sarah-Jane has been the chief executive of Birmingham Children's Hospital for twelve years, achieving an outstanding CQC rating before integrating with Birmingham Women's in 2017 to create the first women's and children's tust in Europe. In addition, she is responsible for Forward Thinking Birmingham, a unique mental health partnership for 0-25-year-olds, the first of its type in the NHS. Sarah-Jane also chairs the NHS England Maternity Transformation Programme Board, which aims to make maternity care across England safer and more personalised, as well as the Children and Young People's Transformation Programme Board, which brings together partners across health, care and education to improve the health and wellbeing of children and young people. More recently, she has become chair of the Genomics England Newborn Genomes Programme. In 2020, in response to the covid-19 pandemic, Sarah-Jane was asked to become director of testing at the newly formed NHS Test and Trace, building capacity to perform over 500,000 tests a day in less than six months.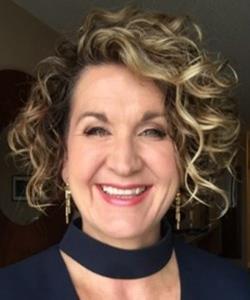 Tanja Brycker, vice president of international strategic development, breast & skeletal health and gynaecological surgical solutions, Hologic
Tanja Brycker joined Hologic in 2018 and serves as vice president of international strategic development for breast and skeletal Health, and for gynaecological surgical solutions.
In the preceding two decades, she held senior leadership roles in a number of global healthcare companies where she pursued a passion for advancing patient outcomes through high quality medical innovation and excellence in the commercial partnership with healthcare providers. Her desire to improve patient experience is born from over ten years as a midwife and critical care nurse where she witnessed, first-hand, the benefit of prevention over cure and how medical technology can definitively enhance health outcomes. Tanja is passionate about driving and improving earlier detection, diagnosis and treatment of women's health issues.
Chair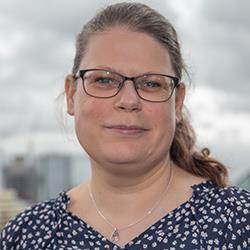 Claire Read, contributor, HSJ
Claire Read is a professional writer and editor who has specialised in healthcare throughout her 20-year career. She has been a regular contributor to HSJ since 2012.

Complete the form below to register