in association with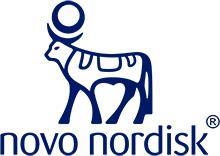 This event has been fully funded and initiated by Novo Nordisk who worked with HSJ to decide on the topic it covers. HSJ is entirely organising the event and retains editorial control over it and the associated report.


On demand recording now available  
Research suggests the pandemic has greatly disrupted diabetes care. A study from the University of Manchester suggested that in April 2020 alone there was a 70 per cent drop in recorded diagnoses of type 2 diabetes compared to expected rates based on 10-year trends, with rates of blood tests to monitor diabetes falling by 77 per cent in England.
There is now a significant backlog of patients awaiting assessment and review in primary care, increasing the risk of complications – and with them poorer outcomes for patients and greater costs to the service.
So what can diabetes teach us about how best to address pandemic-related care backlogs? What actions will need to be taken to most effectively prioritise need? How will primary and secondary care need to work together? How can the workforce be used most effectively, particularly given it has already been under severe strain for almost two years?
This HSJ webinar, run in association with Novo Nordisk, brought together a panel of experts to discuss these questions and possible answers. The event is entirely non-promotional and does not involve any discussion of medicines.
A recording of the session is now available. 
For those who had previously registered for the webinar, click here to view the on demand recording.
For those who have yet to register, scroll to the bottom of the page and complete the form. Details of how to access the on demand recording will then be sent to you via email.
Panellists
Donna Ashley, vice president market access, Novo Nordisk
Donna began her career in the NHS, working in clinical audit and service redesign, before joining the pharmaceutical industry as a health economist. She has worked for Novo Nordisk for 12 years. A large focus of her current role is how the firm can work in partnership with the NHS to improve diabetes care.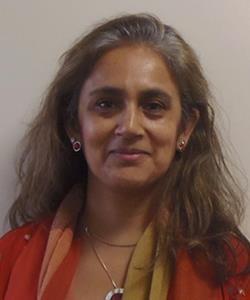 Dipti Gandhi, clinical lead for diabetes, Croydon CCG
Dipti is a clinical partner in a general practice in Croydon and as an independent pharmacist prescriber delivers care to patients with long-term conditions including diabetes. She is the clinical primary care lead for the South West London Diabetes Network, having previously held a number of senior positions at clinical commissioning group level.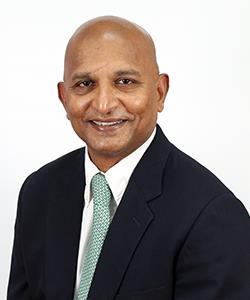 Naresh Kanumilli, community diabetes consultant, Manchester University Foundation Trust
Naresh Kanumilli is a community consultant in diabetes at Manchester University Foundation Trust and a practising GP. He is also a Diabetes UK clinical champion and serves as clinical network lead for diabetes across Greater Manchester and East Cheshire.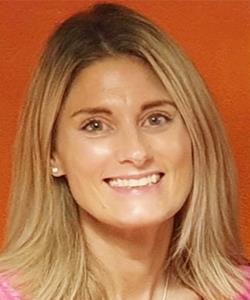 Hayley Ormandy, programme director for diabetes, endocrinology and obesity, King's Health Partners
Hayley leads and delivers the diabetes, endocrinology and obesity programme at King's Health Partners, which is an academic health science centre based in London. She has previously held senior roles within clinical commissioning, integrated care systems and in healthcare management consultancy. Alongside her role at King's Health Partners she is programme director for Southwark's local health and care partnership within the Our Healthier South East London integrated care system.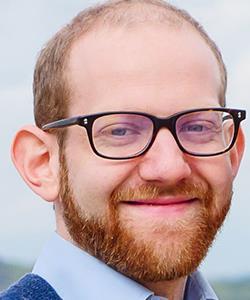 Alex Silverstein, senior programme delivery manager, North West London CCG
Alex was diagnosed with type 1 diabetes aged 18 months, and has used his experience to fulfil roles as an international patient advocate and NHS employee. He currently works as a commissioner as part of the NHS North West London diabetes transformation programme. His role is to help people and professionals in the community implement a unified integrated diabetes care model.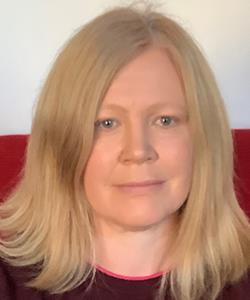 Bridget Turner, director of policy campaigns and improvement, Diabetes UK
As director of policy, campaigns and improvement at Diabetes UK, Bridget works closely with clinicians, researchers, people with diabetes, and key decision makers towards a future where diabetes can do no harm. Her interest in quality improvement goes back to the start of her career, when she worked with general practice teams to audit care outcomes and inform commissioning priorities. Bridget has lived with type 1 diabetes for 45 years.
Chair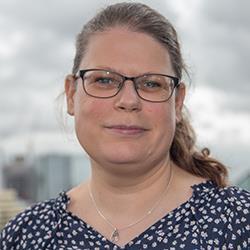 Claire Read, contributor, HSJ
Claire Read is a professional writer and editor who has specialised in healthcare throughout her 20-year career. She has been a regular contributor to HSJ since 2012 and has a particular interest in healthcare digitisation and technology.
Complete the form below to register