In association with

An on-demand version of this webinar is available.
Reducing health inequalities is one of the key tasks of integrated care boards with a statutory duty to "have regard" to reducing health inequalities. Many will be focused on the Core20PLUS5 approach adopted by NHS England – looking at the most deprived 20 per cent of the population plus additional deprived groups identified at a local level and focusing on maternity, severe mental illness, chronic respiratory illness, early cancer diagnosis and hypertension.
But not having reliable data on inequalities which can be shared between partners in an easily understandable format can make tackling health inequalities harder. Siloed information can mean partners are not seeing the same picture and inhibit meaningful conversations: organisations can find they are "data rich and information poor".
This HSJ webinar, in association with Snowflake, looked at how having a "shared version of the truth" can help the NHS and its partners to tackle health inequalities and what some of the practical issues to be overcome are. It asked:
What are the problems with the current information available to ICBs and partners which could help to tackle health inequalities?
How can information be used to give all partners – both NHS organisations and others - what they need to play their part in this – the "right data to the right person at the right time"? Can it be presented in more useful ways?
How can additional data sources be incorporated to give new insights into the causes of health inequalities and how to tackle these? How can this enhance NHS organisations' ability to predict and plan service need and move from reactive to preventative care?
As ICSs build bigger pools of data and potentially data is shared with other partners, what changes in governance are needed to ensure they are secure?
Are there examples of how data has already been used to tackle inequalities in practice which other areas could learn from?
To access the recording, visit here and click play.
If you had previously registered as a viewer for the event, you will be able to view the recording immediately.
If you have not previously registered, you can do so here to get access to the recording.
Panellists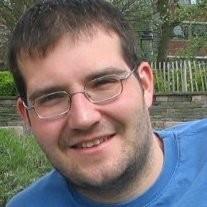 Graham Beales, deputy director of data insights and intelligence, Greater Manchester ICS
Graham Beales is a pioneer of reducing health inequalities with data. Graham is deputy director of data insights and intelligence at Greater Manchester Integrated Care System. Graham has lead on many data initiatives including reducing accident and emergency wait times and elective care recovery. Greater Manchester have recently maximised the prevention of cardiovascular disease with data.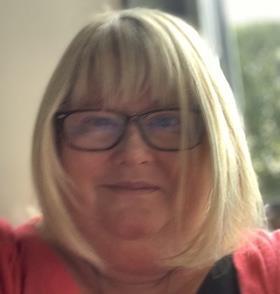 Janet Broome, account director NHS, Snowflake
Janet Broome has worked and provided software solutions to the NHS for more than 25 years. Janet has been helping NHS organisations transform healthcare with data including partnering with NHS Digital to deliver the public-facing covid-19 dashboards and learned first-hand the challenges of scaling data. Janet is passionate about improving patient outcomes with data.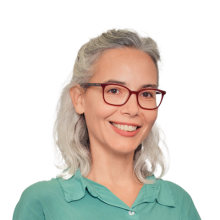 Sally Gainsbury, senior policy analyst, Nuffield Trust
Sally is senior policy analyst at the Nuffield Trust. She leads on the trust's analysis of health and social care funding and finance and works with colleagues to shape the trust's work on health and healthcare inequalities. In recent years Sally has acted as an advisor to the Mayor of London's health team, scrutinising major healthcare reconfigurations in the capital on the equity (and other) implications of their plans and helping develop the Mayor's recently updated health inequalities test.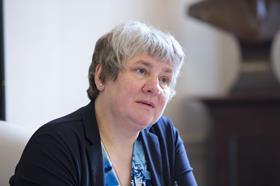 Alison Moore, contributor, HSJ, (webinar chair)
Alison is an HSJ correspondent covering the South East and ambulance services nationally. She has worked in health journalism, mainly as a freelance, for many years and was previously deputy editor of a magazine for doctors.