Join this free HSJ webinar on 10 December
How can patient safety be improved by supporting clinicians as they take clinical decisions? HSJ is holding a free webinar - Smarter decisions, better care - to explore the answer to this question.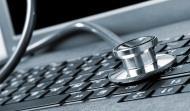 The webinar will consider how helping healthcare professionals to make the right decisions can result in safety improvements such as fewer prescribing errors, reduced diagnostic testing, reduced length of stays and improved hospital quality.
Our two speakers are clinicians from leading NHS trusts and will discuss the impact that clinical decision support has had on safety at their organisations.