Join this free HSJ webinar
HSJ has the pleasure of inviting you to join a free webinar, sponsored by Partnerships in Care, to explore how to make parity of esteem for mental and physical healthcare a reality.
The first NHS mandate, published in November 2012, stated that there should be "parity of esteem" between physical and mental healthcare. NHS England and clinical commissioning groups are now formally charged with eliminating longstanding inequalities between physical and mental healthcare.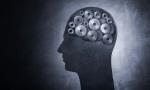 It will not be a straightforward task. Those with a mental health condition can expect to live for a significantly shorter period than average. Formal diagnosis and treatment is often difficult to secure and, where treatment is provided, it is not always that which the evidence suggests would be most effective.
This HSJ webinar, run in association with Partnerships in Care, will explore longstanding challenges and possible solutions. A panel of leaders in this field will discuss issues including:
How can true parity of esteem for mental health be achieved?
What are the barriers to closing the esteem gap, so that everyone who needs it has timely access to evidence-based mental health services?
What do provider trusts, community trusts, CCGs and the third sector need to do to create parity of esteem between mental and physical healthcare?
To what extent is this truly being treated as a priority across the NHS?
On the panel
Professor Sue Bailey, president, Royal College of Psychiatrists
Andy Bell, deputy chief executive, Centre for Mental Health
Stephen Dalton, chief executive, Mental Health Network
Dr Quazi Haque, medical director, Partnerships in Care
Paul Jenkins, chief executive, Rethink Mental Illness (chair)
Make sure you register today to watch this webinar.
Can't make it this time? Don't worry, you can catch up on demand at www.hsj.co.uk/hsj-tv