Join this free HSJ webinar on 5 February
What have the controversial section 75 procurement regulations meant for the NHS and its providers? HSJ is holding a free webinar to explore the answer to this question.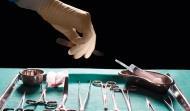 This webinar, sponsored by law firm DWF, will consider whether commissioners' behaviours have changed since the regulations came into force in April, and how providers from both the NHS and independent sector can respond. It will also look at other aspects of competition within the NHS and the changing landscape these developments present for providers and also for commissioners.

Register today to view this free webinar, in association with DWF.

On the panel
Matt Tee, chair, chief operating officer of the NHS Confederation
Jan Filochowski, former chief executive of the Great Ormond Street Hospital Trust and West Hertfordshire Hospitals Trust
Michael Boyd, head of healthcare at DWF
Michael Watson, chief operating officer at Circle Partnership
Make sure you register today to watch this webinar
Can't make it this time? Don't worry, you can catch up on demand at www.hsj.co.uk/hsj-tv
Further information on the DWF procurement and competition training for commissioners and providers and their review of the procurement, patient choice and competition regime.