Department of Health finance director David Williams is the highest new entry in this year's HSJ100
Other notable new entries and risers include Arvind Madan, Dame Ruth Carnall and Sir Howard Bernstein
Simon Stevens tops the power list for a second year
This year's HSJ100 demonstrates the huge overhaul in NHS leadership driven by the Conservative's election victory, the unprecedented challenges facing the service and the development of new care models.

The HSJ100 – now in its tenth year – seeks to predict who will wield the most power and influence in the English NHS and health policy for the 12 months following its publication.
This year's list includes a record 39 new entrants.
The Department of Health's new finance director David Williams is the highest new entrant in this year's HSJ100, while NHS England's recently appointed primary care director Arvind Madan is the biggest riser.
Mr Williams only joined the DH in March from the Ministry of Defence. However, such is the importance of finance within the NHS, both in relation to future funding and current performance, that Mr Williams finds himself three places higher than the position achieved by his highly experienced and respected predecessor Richard Douglas in 2014.
Dr Madan jumps from 93rd to 41st place on the back of his appointment to a national role. He was previously the chief executive of the Hurley Group and his rise reflects the growing importance of "at scale" primary care provision.
Another notable new entrant into the HSJ100 is Manchester City Council chief executive Sir Howard Bernstein, whose place at 21st indicates how influential the "devo Manc" initiative may prove to be on health and social care integration.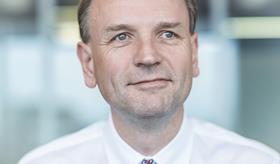 Returning to HSJ100 at number 37 is Dame Ruth Carnall. The former London Strategic Health Authority chief executive has been appointed to lead one of the first two "success regimes" designed to turn around areas with serious care quality, performance and financial challenges.
Commons health select committee chair Sarah Wollaston is the second highest riser in this year's list, leaping 50 places to number 20. With the Labour Party still reeling from its election defeat, Dr Wollaston has effectively become the most influential parliamentary voice on health outside government.
The top 10 in the HSJ100 2015 is:
Simon Stevens, chief executive, NHS England
Jeremy Hunt, health secretary
Sir Mike Richards, chief inspector of hospitals, Care Quality Commission
Sir Jeremy Heywood, cabinet secretary
David Behan, chief executive, CQC
David Williams, director general of finance, Department of Health
Jim Mackey, chief executive, NHS Improvement
Sir Bruce Keogh, medical director, NHS England
Lord Carter, chair of the NHS efficiency review
Paul Baumann, finance director, NHS England
HSJ100 marks seismic change in NHS leadership
1

Currently reading

HSJ100 marks seismic change in NHS leadership

2

3

4

5

6