Hull and East Yorkshire Hospitals Trust to apply for name change
Chief executive says change comes at a "pivotal moment"
Costs of changing signs and stationery estimated at £10,000-£15,000
An acute trust is to apply to the Department of Health to change its name, which will draw a line under its controversial recent history.
HSJ understands Hull and East Yorkshire Hospitals Trust will use the name change to signal a new era for the organisation – after the Care Quality Commission uncovered widespread bullying three years ago.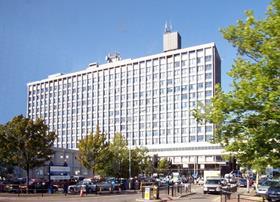 The trust is applying to change its name to Hull University Teaching Hospitals Trust to reflect its position as a teaching trust and a major trauma centre.
Chief executive Chris Long told HSJ the trust is at "a pivotal moment" in its history.
He said: "We've got consultants of international standing talking to people around the world about their work and the trust sounds, to a certain extent, like a run of the mill organisation.
"We are a large university teaching trust and we're a regional centre offering specialties to people far outside Hull and East Yorkshire.
"The old name does not reflect the work going on here."
The trust was formed by the merger of Royal Hull Hospitals and East Yorkshire Hospitals trusts in 1999. With a turnover of £526m, it employs 8,000 staff at Hull Royal Infirmary, Hull Women and Children's Hospital, and Castle Hill Hospital.
However, its reputation was damaged after a CQC inspection in February 2014 exposed "a culture of bullying" while Phil Morley was chief executive.
Conciliation service ACAS confirmed the CQC findings after staff claimed pens were thrown at them, they were called incompetent and their work was subjected to "excessive scrutiny".
The trust was rated requires improvement in its latest CQC inspection report, published in February.
Inspectors said: "All staff who had worked in the trust for a long period told us the culture had improved."
The most recent staff survey also showed the trust scoring better than the national average or in the top 20 per cent in 13 of the 32 key areas, compared to six in 2015.
NHS England has already instructed some trusts to change their logos this year. Mr Long said the name change, underlining links with the University of Hull and Hull York Medical School, was "opportune" and would highlight career opportunities at a large teaching trust.
Costs would be limited to between £10,000 and £15,000 by using adhesive covers over existing signs and stationery will be run down before new orders are made.
Staff and stakeholders, including Hull and East Riding of Yorkshire clinical commissioning groups, will be consulted and permission sought from the university.
A formal submission will be made to the DH within three months, with ministerial approval required to amend the trust's establishment order.
Source
HSJ interview; CQC reports