WORKFORCE: A senior manager who made accusations of bullying by the chief executive at a Yorkshire acute trust was given a £240,000 exit package two years after being placed on "special leave", figures in the trust's board papers reveal.
Pauline Lewin's case had been raised with health secretary Jeremy Hunt by local MPs after she made claims of bullying against Phil Morley, former chief executive of Hull and East Yorkshire Hospitals Trust.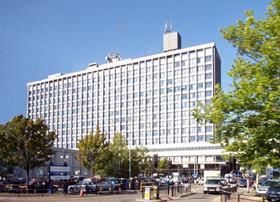 Mr Morley was assessed as "fit and proper" by the Care Quality Commissioner and NHS Trust Development Authority last summer, after the regulators considered a number of concerns against him.
Ms Lewin never returned to work after being suspended in July 2013 and then going on long term sick leave.
Figures in the trust's 2015-16 annual report, published this week, show she was given a £120,000 severance package last July and a non-contractual £120,000 compensation award, which required Treasury approval.
During her time away from work in her role as head of infrastructure and development, she was also paid around £200,000 in salary.
Ms Lewin had a 40-year career in the NHS, working her way up to join the trust board in Hull in 2003.
She came into conflict with Mr Morley in 2013 and was suspended over accusations she had breached new guidelines on a redundancy offer to a member of staff. She lodged a claim of bullying against him but an independent inquiry ruled there was insufficient evidence.
Mr Morley left in April 2014, shortly before a Care Quality Commission inspection report highlighted concerns by some staff about a target driven culture leading to bullying. This led to a wider inquiry and a major overhaul of governance and leadership procedures over two years.
Ms Lewin's case was taken up by MPs in Hull, including former health secretary Alan Johnson, who told Mr Hunt it had wider implications for the NHS and whistleblowers. The MPs claimed Mr Morley, who became chief executive of the Princess Alexandra Hospital Trust shortly after leaving Yorkshire, was unfit to hold a senior NHS role. Mr Morley has strongly contested the concerns and said he "will always take a zero tolerance approach to bullying".
Regulators raised the issue with the Essex trust, which said following an assessment it had concluded Mr Morley, who has consistently denied any wrongdoing, was a "fit and proper person for the position of chief executive".
In a statement, Hull and East Yorkshire Hospitals chair Mike Ramsden said "historical governance problems" had been dealt with and it was time to draw a line under previous difficulties.
He added: "With a new leadership team in place for over a year… we are now a different organisation and have very much moved on from events of the past."
Source
Trust board papers and statement