Hull and East Yorkshire Trust closes 20 beds and redeploys nurses
Nursing director Mike Wright says the trust may need to reduce capacity further
Trust directors support decision to maintain patient safety
A nursing director has warned his trust that more wards may have to close due to a shortage of registered nurses.
A 20 bed orthopaedic ward at Hull and East Yorkshire Trust's Castle Hill Hospital has already been closed to free up staff. Nursing director Mike Wright has told the board he cannot rule out more closures if the shortage continues.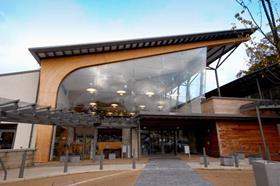 Directors at the trust have backed Mr Wright, who also implemented a six times a day safe staffing review of wards across the trust with nurses moving to help short-staffed areas.
Mr Wright told HSJ there was a concern generally over the number of nurses to provide adult care and it was not right to keep all wards open and "cross your fingers".
He said: "I am really clear: if I am not able to staff a ward safely, I will close beds on that ward. There may come a time where we can't make sure every ward is safe and we will have to close wards temporarily.
"The board has been very supportive."
The ward at Castle Hill has been closed with staff redeployed to Hull Royal Infirmary.
Ward sisters, senior matrons and specialist nurses have also been asked to support ward staffing.
Among the wards with significant concerns is the emergency department where there are 16 full-time equivalent vacancies and 22 vacancies in elderly medicine.
A report by Mr Wright to the trust board this month said it was hoping to recruit 130 registered nurses from Hull University but it added: "The challenges remain around recruitment and risks remain in terms of the available supply of registered nurses. However, the organisation may need to reduce further its bed base temporarily in order to keep wards and patients safe. This will continue to be reviewed daily.
"None of these are popular things to have to do and may generate challenges elsewhere. However, it is also not acceptable to have insufficient nurses to care for and manage sick people. These decisions must be risk based and be prioritised so that the safest possible patient care can be delivered."
Mr Wright said the trust was looking to improve retention and to do more on flexible working to be more attractive to nurses.
He added: "We may need to take capacity out of Hull Royal Infirmary but closing wards is a last resort.
"We never have a ward with fewer than two registered nurses because otherwise they just can't do their jobs properly. I talked to the board about the need to remove further capacity. We haven't had to do that yet but I was supported by the board."
The trust is in the process of recruiting nurses from the Philippines with around 20 expected to arrive by December.
Mr Wright said the trust also had 20 nursing associates but he did not view these as a "replacement" for nurses and the registered nursing establishment was not being reduced to create nursing associate posts.
Source
Information provided to HSJ; trust board papers