LEADERSHIP: The chief executive of Humber Foundation Trust is leaving after accepting a chief executive job in local government.
David Hill will become joint chief executive of South Oxfordshire and Vale of White Horse district councils.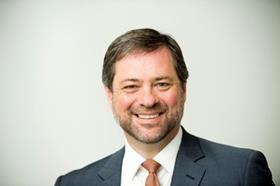 His departure comes ahead of an inspection report from the Care Quality Commission, which is expected to call for improvements to the trust's mental health services.
Mr Hill has been in the post at Humber FT for two years. He said: "This decision is not one I have taken lightly and I will leave with a heavy heart, but the strength of the new board and management teams leaves me confident for the future for the trust."
"When I arrived it was clear that we had a lot of work to do to rebuild the trust's leadership and restore a true focus on service improvement for our patients and the local community.
"We have already done a lot of the hard work and assembled a strong executive team, developed new clinical leadership capacity within the trust and our finances are more stable."
He added: "We know our forthcoming CQC report will confirm that we still have more work to do in some important areas, including in our mental health services.
"However, it will also show that we have a very caring team of staff and that many of our services are already improved. I would dearly like to be here to see this work through to completion, but this new opportunity also allows me to balance my commitment to my family."
Mr Hill has previously worked for South Oxfordshire District Council.
Trust chair Sharon Mays said: "Our priority now is to find a suitable replacement who can continue to steer the trust on the right path."