Woman hanged herself from a bath tap in mental health inpatient unit run by Humber FT
Inquest returned a verdict of accidental death but coroner flagged up concerns with trust's ligature policy to NHS Improvement
NHSI says the trust was not using a prescribed national tool and had not fully understood guidance
A mental health trust unit was not using a prescribed national guidance to assess ligature points when a woman hanged herself from a tap.
Helen Millard, aged 30, hanged herself using the taps in a bathroom while a patient at Humber Foundation Trust's Westlands adult female acute inpatient unit in Hull in May 2015.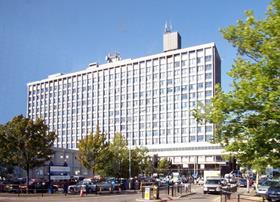 Helen Millard was taken to Hull Royal Infirmary but died the next day
She was taken to Hull Royal Infirmary but died early the next morning.
An inquest returned a verdict of accidental death, but in a letter to NHS Improvement senior coroner for East Riding and Kingston-upon-Hull Professor Paul Marks said there could be a risk of future deaths due to the trust's ligature policy.
The regulator's response, seen by HSJ, said the trust had not been using a "prescribed national tool" to manage ligature points.
Professor Marks said the "traffic light" system used by Humber FT categorised a ligature point of more than one metre in height as "red" and one less than a metre high as "amber".
In his letter, sent last October, Professor Marks said the inquest was presented with expert evidence that "at least 50 per cent of deaths due to hanging in inpatient psychiatric facilities occur from ligature points which are one metre in height or less above the ground".
He added: "My principal concern is that there is an obvious incongruity in the classification system as effectively all ligature points, no matter what their height, should be regarded as representing extreme risks."
NHSI's response said the "traffic light" system was not based on national NHS England guidance, but adopted from another trust.
The regulator's executive medical director, Kathy McLean, said in the response that the Department of Health's estates and facilities team issued guidance on ligature points in mental health units that:
makes no distinction between "lower or higher level" ligature points; and
emphasises that all en suite and communal bathroom facilities need to have anti-ligature fittings.
Dr McLean said NHS England had also written to Professor Marks, explaining the trust had believed at the time that its ligature tool was part of national guidance but was now aware it was mistaken.
She quoted the national body as saying: "I am also aware from DAC Beachcroft (solicitors for the NHS trust) in an e-mail received last evening that the trust had understood during the course of the inquest that the ligature audit tool was based on a national tool developed by the National Patient Safety Agency.
"However, they now advise that it has come to light that this is a tool utilised by other mental health trusts, but is not a prescribed national tool."
Dr McLean said: "We are therefore satisfied that the existing national guidance is appropriate, but it had clearly not been fully understood and utilised by the trust caring for Ms Millard."
She added the estates and facilities team at the DH would issue an alert reminding all mental health trusts of the requirements in relation to anti-ligature fittings in bathrooms and toilets.
HSJ understands the trust is no longer using the "traffic light" tool.
A spokesman for the trust said national guidance on ligature points had only been available since last year and its current policy was based on those at other providers.
He added: "There is not, nor has there ever been, any national NHS England or NHS Improvement tool for assessing and auditing ligature anchor points.
"It remains the responsibility of each NHS trust and independent provider of mental health inpatient services to develop their own tools and policy in relation to the assessment and management of ligature anchor points."
This article was updated at 10.10am.
Source
Coroner's report and information provided to HSJ