Royal College of Psychiatrists warns of "national crisis" in mental health bed shortages
Consultants raise concerns with trust chief over shortage of inpatient and step-down beds
Organisations in Humber Coast and Vale STP pool mental health beds to prevent patients being sent out of area
Consultants have raised concerns over risks to patients after a trust ran out of beds at half of its mental health units earlier this year.
Their warning comes as the Royal College of Psychiatrists says the shortage of mental health beds in England "is a crisis".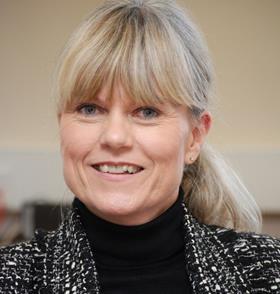 Humber Foundation Trust consultants met chief executive Michele Moran to highlight "inherent risks" caused by a shortage of inpatient and step-down beds.
Three of the trust's six units had more than 100 per cent bed occupancy – including one reporting 111 per cent – in April after new admissions were allocated beds vacated by people on leave as part of their recovery.
Bed occupancy including leave across the trust's mental health and rehabilitation units was 99.4 per cent in May, while the optimal rate is 85 per cent.
HSJ understands organisations in Humber Coast and Vale STP are pooling available mental health beds to keep inpatients in East Yorkshire or Northern Lincolnshire as the pressure on beds increases nationally.
Ranga Rao, national lead for acute inpatient care at the Royal College of Psychiatrists, said the bed shortage in Humber reflected "the woeful state of NHS mental health underfunding" across England.
He said the Royal College was working with NHS England to implement the findings of the commission for acute inpatient care, aimed at improving the lives of patients.
"The shortage of mental health beds nationally is a crisis," he said. "That is not in doubt."
Dr Rao, a consultant psychiatrist, said a reduction in inpatient beds over the last 10 to 15 years meant more patients were sent out of area for treatment, despite clinicians knowing it delayed recovery.
He added: "[Out of area placement] is definitely not done through choice – it's an absolute last resort. It can't in any way be beneficial to your recovery.
"But at least you know the patient is safe and being looked after. At that point in time, it is the only option."
Humber FT, which also provides community services, confirmed consultants met Ms Moran and chief operating officer Teresa Cope last month. This was after medical director Dasari Michael told the trust board consultants had written to the chief executive "expressing their concerns about the shortage of beds and the inherent risks associated with this".
A trust spokesman said: "There is significant pressure on inpatient mental health beds throughout the NHS, with national benchmarking data indicating an average of over 94 per cent occupancy nationwide during 2015-16.
"Our consultants contacted – and subsequently met – two of our senior executives as part of their ongoing work to ensure our services respond to the growing demand, looking at bed provision and future models of care.
"It is likely similar discussions are taking place in other mental health trusts and within STPs to determine how resources can be used most effectively to manage bed capacity and meet growing demand."
David Smith, chief executive of the charity Hull and East Yorkshire Mind, said Humber Coast and Vale STP was working to find a solution to the bed shortages.
He said: "I share the concerns as the consultants about the pressure on local beds, out of area placements and the impact that has on individuals and their ability to get well.
"But it's reassuring to see this is being treated seriously by the management team at Humber and also by the STP about what can be done."
Story updated at 9.45am on 12 July to include additional comments from the Royal College
Source
Information provided to HSJ