NHS Property Services approves £12m of capital for redevelopment of Whitby Community Hospital
Plans delayed when it emerged NHS Property Services had not agreed the capital budget with Department of Health and Social Care
One of the biggest individual investments NHS Property Services has made
The redevelopment of a community hospital is back on track after NHS Property Services approved one of its largest ever individual capital investments of nearly £12m.
The plans to redevelop Whitby Hospital were delayed last month when it emerged NHS Property Services had not agreed its capital budgets for 2018-19.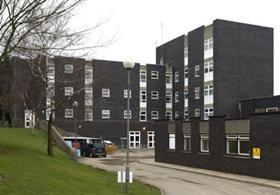 NHS Property Services, which has owned the site since 2015, had not agreed the £11.9m capital investment with the Department of Health and Social Care.
But it emerged on Wednesday that the budget has been confirmed, committing NHS Property Services to one of its biggest investments in a single project. Its capital budget for 2016-17 was £67m.
It has also appointed a construction partner to carry out the technical designing phase of the redevelopment. It will support the development of Hambleton, Richmondshire and Whitby Clinical Commissioning Group's full business case, which is expected to be presented to the governing body in the spring.
Peter Todd, principal construction manager for NHS Property Services in the North East said: "This is an important stage in the project. There is still a long way to go and we will be working closely with our construction partner on the complex technical phase to develop the final operational strategy for the building."
Commissioners approved the outline business case for the redevelopment of Whitby Hospital, run by Humber Foundation Trust, in November.
The £11.9m plan will see the four storey building refurbished with a small extension to re-establish a primary entrance from the public car park and a separate ambulance drop off area.
The project is part of the CCG's plans to transform the site into a "health and wellbeing hub" with an urgent care centre and 19 inpatient beds.
It will also provide inpatient and outpatient services. The CCG is currently trying to find a new outpatient provider after York Teaching Hospital FT announced last year it was no longer financially viable to provide the services.
CCG chief officer Janet Probert said: "This news is extremely welcome and we're very grateful for all the support from our partners, the community, our local MP and councillors.
"It's a very positive step forward and we're excited to work on and share details of other next steps."
The next stages will involve design, development and submitting a planning application to the local authority.
Source date
21 February 2018