Legal fees cost trust £42,000 after losing £138m contract 
Humber FT lost contract despite submitting cheaper bid than winning community interest company
Commissioners referred to health secretary over decision to close minor injury units
A trust challenging a clinical commissioning group's decision to award a £138m contract to a non-NHS provider spent more than £42,000 on lawyers and legal proceedings which were withdrawn within a week.
Humber Foundation Trust launched legal proceedings in November after East Riding of Yorkshire CCG rejected its bid as incumbent provider for the new community services contract, despite it submitting a cheaper bid than the winner.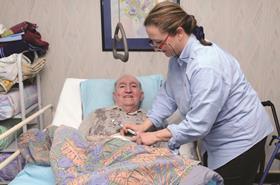 Instead, the CCG, which reported a deficit of £4m for 2016-17 and forecasts overspends of £6.8m in and £5.6m in the next two financial years, awarded it to City Health Care Partnership, a community interest company based in Hull.
The trust hired healthcare law firm Hempsons and examined documents it was not shown as part of the procurement process before halting legal proceedings. It has now been billed for £42,096 covering the month of November.
A trust spokesman said: "The payment for legal expenses covers court charges, solicitors and barristers' fees accrued by the trust in relation to the awarding of the East Riding community services tender to a non-NHS provider.
"The trust took this legal action because it was the only way we could better understand why we lost the contract by 0.37 per cent despite having submitted a bid which was £600,000 a year less than our competitor's.
"We also wanted to retain our CQC rated good services and our 600 staff who had told us very clearly that they wanted to continue providing services within an NHS trust."
Services transferred to CHCP, which was already commissioned to provide community services by neighbouring Hull CCG, at the start of last month.
NHS Improvement is examining the procurement process at the trust's request, with a decision expected imminently.
As part of the contract, CHCP will run urgent care services after the CCG approved plans to close six minor injury units and replace them with three 16 hour urgent care centres and two appointment only units for minor injuries. More than 25,000 people signed petitions against the plans.
However, East Riding council's health overview and scrutiny subcommittee referred the decision to health secretary Jeremy Hunt last month after voting unanimously to oppose the plans.
Alex Seale, director of commissioning and transformation at the CCG, said community health services had transferred "successfully and smoothly" to CHCP on 1 April.
She added: "CHCP CIC already has a very good record of delivering high quality patient care throughout Hull and we are confident that the new community services specification in the East Riding of Yorkshire will help provide a truly joined up health and social care system that delivers consistent, efficient, good quality care for years to come."
She said the CCG had not received further information regarding the council's decision to refer the decision to close minor injury units to the health secretary.
Ms Seal said: "Our decisions are part of a wider programme of work, delivering our strategy for integrated urgent care in the East Riding of Yorkshire. We remain committed to delivering this strategy.
"We are not currently in a position to know what impact the general election in June will have on these decisions."
Story updated at 5.18pm after HSJ received further information from the trust
Source
Information provided to HSJ