Imperial College Healthcare Trust is owed £15m by firm that formerly leased Ravenscourt Park Hospital
The site had been mooted for private proton beam therapy centre
An NHS trust is owed more than £15m after the private firm that used to lease one of its hospitals went into liquidation, HSJ can reveal.
Imperial College Healthcare Trust is listed as a creditor of London International Hospital Limited, which started winding up proceedings on 30 March.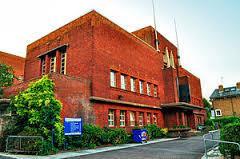 Imperial had sublet its Ravenscourt Park Hospital in west London to the company in 2007, having taken out a 15 year lease itself on the property in 2002.
LIH's Companies House documents show investors Bhanu Choudhrie and Sudhir Choudhrie as directors of the company. They resigned in 2014 and 2007 respectively.
Bhanu Choudhrie is also listed as a current director of C&C Alpha Group, which was the sole shareholder in LIH, with a holding valued at £53.9m, the insolvency document says.
C&C Alpha Group's accounts for the year ending March 2016 said the firm's "remaining investment" of £5.8m in LIH had been written off.
The healthcare arm of C&C Alpha Group runs residential care for the elderly and, until recently, specialist secure psychiatric hospitals.
The company's most recent strategic report, for the period ending March 2016, said on 19 August 2015 it had sold the secure hospital business to Cygnet Health Care Limited.
A report dated 11 April 2017 by the liquidators of LIH shows Imperial College Healthcare Trust among the organisations owed money by the firm.
The company's financial statements for the year up to March 2016, published this April, said: "With the company unable to reach a financial close on new investment, on 20 May 2016 the company board concluded that it lacked sufficient confidence in a successful outcome to continue. The company terminated the remaining site service contracts and on 4 July 2016 Imperial College Healthcare Trust re-entered the hospital site, ending the current lease."
Another part of the document added that on 27 October 2016 the company made a proposal for a creditors voluntary arrangement, but this lapsed when it became clear there was not enough support. Negotiations with major creditors continue with a view to passing a revised proposal.
In 2015, it was reported that VPS Healthcare, a private company based in the UAE, would move to the site to provide proton beam therapy for cancer. The NHS is funding a £250m proton beam therapy development at University College London Hospitals Foundation Trust and The Christie FT in Manchester.
In July 2015, it was reported VPS Healthcare had acquired the lease for the site for an "undisclosed sum" from LIH, and the hospital would be "completely revamped, redesigned and renamed to offer the most advanced medical treatments available anywhere in the world".
Imperial inherited the site from Hammersmith Hospitals Trust, which had signed the lease in 2002, and was absorbed into Imperial along with St Mary's Trust in 2007. The NHS had intended to turn the building into an elective centre, but HSJ understands it became empty after other trusts withdrew their work.
The trust is currently being represented by Allen and Overy, one of the world's largest law firms and one of the "magic circle" firms in the UK known for their influence and costliness.
The grade II listed building was built in 1933 and was formerly the Royal Masonic Hospital.
HSJ asked C&C Alpha Group how much it had lost LIH, what the current relationship with VPS Healthcare was and whether Imperial would receive any of the £15m.
A company spokesman did not answer these questions directly but said: "Since the closure of Ravenscourt Park Hospital in 2006, LIH and Imperial College Healthcare Trust have made repeated efforts to find an appropriate future for the building without success. London International Hospitals Limited initiated liquidation as a result in March 2017, after it became clear that plans to build a world leading cancer hospital on the site were just not feasible under the circumstances."
HSJ approached Imperial College Healthcare Trust for comment but it did not respond in time for publication.
Downloads
PDF, Size 77.06 kb

PDF, Size 1.35 mb

PDF, Size 0.51 mb