A London teaching hospital has more than 100 patients waiting over a year for treatment.
Imperial College Healthcare Trust has 102 patients whose waiting time has breached the 52-week target for treatment, its latest board papers reveal.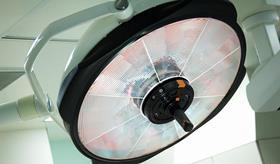 The organisation was the sixth worst performing trust in the country for the second quarter of 2016-17 against the target that no more than 8 per cent of patients wait more than 18 weeks for treatment. Imperial's average over July, August and September was 17 per cent.
The trust's most recent board papers said: "We are seeing a gradual rise in the number of long wait patients. We expect to identify a number of additional long wait patients through the intensive data quality work underway that will be completed by December."
The £1bn turnover trust had agreed with NHS England that it would start hitting the target by April 2017 but admitted it might not be able to do this without sending some patients to independent sector providers.
The trust reported a 47 year-plus waiters in March, while in July, board papers said the total had hit 80.
The trust has hired a temporary mobile operating theatre to provide extra capacity at Charing Cross Hospital and theatres currently being refurbished are due to reopen in January.
Minutes of a meeting in July record the concerns of Imperial's chair Sir Richard Sykes that "initiatives introduced in 2014-15 appeared not to have found traction" and "that issues existed at both the 'front end' and 'back end' of the hospital".
Head of medicine and integrated care Professor Tim Orchard said he hoped an "improved offer in the community" and patients being encouraged to use alternative facilities would improve performance.