CQC looking into concerns over whether chair at Imperial is "fit and proper person" 
Concerns relate to Paula Vennells' role in a long-running IT scandal at previous employer
Regulators have written to a major acute trust to query the appointment of its chair and her fitness to fill the role.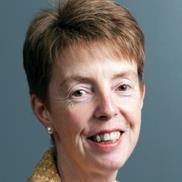 Imperial College Healthcare Trust's chair, Paula Vennells, was the Post Office's chief executive, but left the organisation over a year ago as it was fighting a long-running legal battle with former employees who said they had been scapegoated for successive IT system failures.
Ms Vennells took up the role at Imperial in April 2019 but now the Care Quality Commission has written to the trust, asking its board to demonstrate it considered a suitably robust fit and proper person test when she was appointed.
Ms Vennells was Post Office chief executive between 2012 and 2019, during which time the organisation was dealing with allegations its Horizon IT system was responsible for sizeable accounting discrepancies — and not the hundreds of sub-postmasters and sub-postmistresses the organisation had blamed for the shortfalls. The problems started before Ms Vennells joined the Post Office.
The Post Office had maintained the shortfalls were due to "carelessness, fault or criminality on the part of the claimants" while the sub-postmasters and mistresses said "the Horizon system in operation threw up numerous discrepancies and shortfalls in their branch accounts," according to a High Court judgment from 16 December 2019.
The High Court judge ruled against the Post Office, finding "there was a significant and material risk" the accounting discrepancies were caused by bugs, errors and defects in Horizon.
Days before the judgment was handed down, the Post Office accepted it "got things wrong in our dealings with a number of postmasters" and agreed to pay almost £58m in damages.
Following the judgment, Ms Vennells — who had left the Post Office by this time — apologised, saying: "I am truly sorry we were unable to find both a solution and a resolution outside of litigation and for the distress this caused."
Concerns about Ms Vennells' fitness as a trust chair were raised in late December by Minh Alexander, a former NHS consultant turned campaigner. Dr Alexander wrote to the CQC asking the agency to "look into whether Paula Vennells is a fit and proper person to be a director on an NHS trust board".
The CQC's regulations say it "does not determine what is and what is not misconduct or mismanagement" but "will make a judgement about the provider's decision," such as whether the trust "acted reasonably when it made its determination".
The regulator has written to the trust asking it to provide information showing it "has followed a robust process to ensure that the person in question is fit and proper for their role". The trust has 10 days to respond.
An Imperial spokeswoman said: "We can confirm the trust has received a letter from the CQC about this matter and we will be responding promptly."
A CQC spokeswoman said: "We have received a referral under the fit and proper persons requirement which we are currently considering and are unable to disclose further details at this time."
Source
Information provided to HSJ