PATIENT EXPERIENCE: Imperial College Healthcare Trust has declared 47 patients who have waited more than a year for elective treatment, latest board papers reveal.
The teaching hospital said that at the end of March it had 47 patients who had waited over a year – some it already knew about but "the majority" were discovered after a review of records.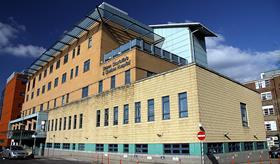 A report to the most recent board meeting said: "A minority of these 47 patients are patients whom we had been reviewing regularly, but whose treatment took longer than it should have done because of capacity problems and in some cases also because patients had chosen to postpone appointments or operations.
"However, the majority of the 47 patients waiting over 52 weeks are patients whom we had not been tracking consistently. This is because we had applied referral to treatment rules incorrectly at an earlier stage of the patient's treatment pathway."
The report said the trust had reformed its processes on RTT to ensure it did not happen again. A clinical review found "in none of these 47 patients has the delay to their treatment resulted in any significant clinical harm to the patient".
Imperial's most recent referral to treatment time data put its performance at 89 per cent for the 18 week measure, below the 92 per cent target.
The news follows similar discoveries at other trusts in London and across England earlier in the year.