By fostering collaboration between healthcare, academia, and industry, The Lister Alliance led by Cisco aims to revolutionise healthcare delivery and ensure the NHS thrives for the next 75 years, writes Declan Hadley
Innovating is hard work, whether you are bringing about change from within, or supporting it from the outside. During my long career in the NHS, I have always been drawn to innovators. Typically, those people on the frontline who have become so disconcerted with the status quo, that they have taken it upon themselves to try something new. Often, these people have been described as mavericks. I prefer the term "boat rockers"; an expression I first heard about five years ago from Helen Bevan, the "queen of change".
Sponsored by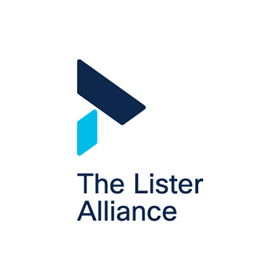 After many years of being on the inside of a national institution, I still feel very proud of what the NHS achieves, despite the numerous challenges. In my mind, it will always be world class, regardless of what the data says. However, like the many boat rockers that I have met over the years, I have always imagined, and at times, evangelised about the need for a more digitally advanced healthcare system. One where patients (and their families) feel more in control, and where technology is helping us all to live longer, healthier lives.
In our increasingly technologically advanced world, digital innovation seems like the obvious answer to many of the NHS' challenges. Despite countless top-down attempts to modernise services, technological innovation has generally failed to deliver on the promise of less paperwork and streamlined processes. The reasons for this are complex and multifaceted; lack of resources, staff fatigue, poor workforce engagement and complex procurement processes, have all shaped the success of digital transformation over the years. And of course, let's not forget the technology companies, who have also had a part to play in the success or failure of technological change.
Since moving to Cisco in 2021, I have gained a better understanding on how the industry operates. I can see the power of commercial partnerships and the potential for industry to accelerate innovation in the NHS. This is why I was drawn to the idea of creating The Lister Alliance. A partnership between frontline staff, healthcare organisations, academic institutions, national bodies and technology partners. Headed up by Cisco, the aim of The Lister Alliance is to inject simple innovation into healthcare to tackle some of the daily pain points of practitioners. Still very much in its infancy, The Lister Alliance is initially focusing on organisations (and regions) enrolled into the New Hospital Programme and the communities surrounding them. Let's explore some of our work so far in more detail.
Creating a smarter, connected ambulance trust
Whilst ambulance response times have marginally improved over the summer, they still sit above national targets. Delays in handing over care to busy emergency departments continue to create bottlenecks in most parts of the country. To help resolve this, The Lister Alliance is supporting an ambulance trust to deliver its vision of a connected paramedic, a connected station, and a connected vehicle.
Through the programme, we aim to evaluate solutions to everyday pain points these frontline workers face. These include remote triage tools to connect paramedics with hospital doctors, helping to determine if a patient needs to go to hospital or if they can be treated appropriately at the scene.
From a productivity and safety perspective, we are exploring technology inside the ambulance that allows crews to keep track of medical supplies and equipment, automating vital everyday checks. Combining this with sensors and cameras equipped with machine learning, crews can be made aware of environmental changes and signs of driver fatigue, as well as any emerging safety concerns outside the vehicle, when responding to an incident.
A key feature of each innovation has been that they work in concert with the natural flow of how paramedics work. Taken together, these technologies have the potential to drive efficiency and allow the crews to spend more time with their patients.
From hospital to home – supporting people with complex needs
When it comes to recovering from serious physical or neurological injuries, the UK is fortunate to have several specialist rehabilitation centres dotted around the country. Patients using these facilities often require in-patient care lasting for weeks or months.
In these circumstances, a person's relationship with their hospital bed and ward, will be different to a person staying in hospital for one or two nights. Having access to entertainment, staying in contact with family and friends, using the internet all become more important the longer you are away from home. Combined with the major adjustments associated with life changing illness or injury, patients can rely heavily on healthcare staff for many of their activities of daily living. Maintaining normality (or an adjusted version of it), is where technological innovation can play its part.
To this end, The Lister Alliance is supporting one of these specialist centres to look at the role technology can play in helping patients with their rehabilitation and transition from hospital to home. Together the partners have created a living lab, where various technologies are being evaluated in a live ward environment. Each component is being safely tested for its impact to both patients and staff. Initially, the focus is on environmental sensors, building management, tracking technology and cameras, enhanced with artificial intelligence. Going forward, the lab will be extended to encompass wearables and technology used within the home. All of which, is focused towards releasing time to care and more importantly, empowering patients to take control and live as independently as possible.
Accelerating digital transformation
These are just a few examples of how The Lister Alliance is working to foster a new approach to digital innovation – one that is person-centric and primarily focused on addressing the day-to-day challenges of patients and frontline staff.
However, The Lister Alliance is just getting started. By putting collaboration first and bringing together specialists from across healthcare, with academics and industry innovators, we hope to expand the partnership. In the coming years, The Lister Alliance will be seeking out opportunities for innovation in primary care, community, and mental health services.
I am hopeful that this practical approach to service transformation will help the NHS to continue to be world class (with the data to prove it), and in an uncertain world, to see it thrive over the next 75 years.
To learn more about The Lister Alliance, please visit our website.