Spreading innovation is a complex task even if it is for a simple idea, writes Mike Hannay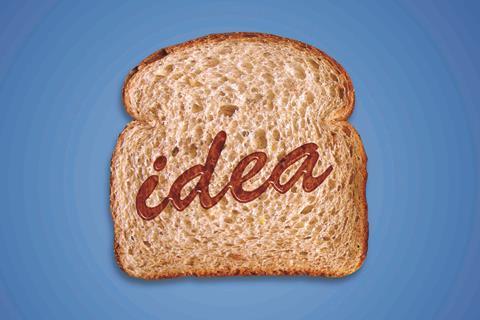 If I have one major resolution for 2018, it's to use the term "simple innovation" with extreme care. With luck, never again. We've all sat through conferences, events or meetings where people trumpeted the power of simple innovations, and lamented the NHS's ability to adopt them. In fact, I've been that speaker – talking passionately about how simple some great ideas are and how much potential these simple innovations have to transform health and care.
Reflecting on what England's Academic Health Science Networks have learnt in our first five years working to spread health and care innovation has forced me to reconsider this kind of language. Yes – an idea may be simple. Yes – these simple ideas have enormous potential to transform care. But we know we can only realise the benefits of these simple ideas when we spread them and get them to many hundreds, thousands, even millions to improve their health.
Painstaking work
Spreading innovation, in our experience, is complex, often painstaking work. Case studies from our first five years, detailed in a new report from The King's Fund, show that implementing even simple innovations can have a domino effect – triggering a series of changes to diagnosis and treatment, changing staff and patient roles, and revealing new patient needs.
Take the Scarred Liver Project in Nottinghamshire, an innovation in the detection and treatment of chronic liver disease. In 2011, Neil Guha and Guru Aithal led a pilot to assess the benefits of more proactive testing for liver disease, working with a single GP practice in Nottingham.
They screened the entire practice list for risk factors and offered all patients with significant risk factors a fibroscan in the community. The results were dramatic: a 100 per cent increase in the number of patients diagnosed with cirrhosis and a substantial increase in detection of liver disease at an early stage, where lifestyle changes could still be effective.
Neil and Guru had a simple idea – to take a more proactive, risk based approach to screening in primary care. Further pilots established compelling evidence of improved outcomes and cost effectiveness.
But moving to commission the new pathway elsewhere revealed the complex process of adaption that would be needed. Resources were needed for risk stratification of patients from hundreds of GP practices.
Hospitals would struggle to cope with an exponential increase in the number of patients requiring treatment for liver disease. Spreading this simple idea required substantial changes to the roles of hospital consultants and general practitioners. It was a case of adaption, not adoption.
Adopting new techniques
Neil and Guru's story is one of many. At AHSNs, we are constantly working with innovators who are trying to adapt the way the NHS works – whether it's through technology or other ways of working. Almost always, there's a simple idea at the heart of it. Never is it simple to spread it.
NHS staff have the ideas and knowledge that can improve care. They need support to spread them, and a system behind them that is truly collaborative
As a system, this complexity is not always recognised. The NHS sets aside less than 0.1 per cent of available resources for the adoption and spread of innovation. Roughly £1.2bn is spent annually on research and development of new innovations, and approximately £50m via AHSNs on spreading new innovations over the past five years.
This is in stark comparison with some private multinationals that set aside up to 25 per cent of turnover to promote their innovations, in many cases significantly more than they dedicate to R&D. Indeed, when Neil and Guru were searching for funding support, they were initially urged to describe the project as service improvement or research to secure funds. It wasn't until they came into contact with AHSNs that they could secure resource for spreading innovation.
In the first five years, AHSNs have helped hundreds of innovators spread their ideas across thousands of locations. Successful spread isn't just about funding. In fact some of the most stubborn barriers to spread have been within commissioning and payment structures, as well as mindsets.
Changing our language won't solve any of these problems. But it does matter. The current debate and language on innovation masks the complexity of spreading and adopting new ideas. This means that, all too often, the NHS is simplistically blamed for being slow to adopt new techniques, as though once a new solution is available, adopting it is easy. This does a disservice to NHS staff and we need to move away from it.
The King's Fund report found that the NHS's entrepreneurial spirit is alive and well. NHS staff have the ideas and knowledge that can improve care. They need support to spread them, and a system behind them that is truly collaborative.
Professor Mike Hannay has more than 25 years' experience of working in the pharmaceutical industry, with an excellent track record of building collaboration with healthcare. Mike joined East Midlands AHSN in August 2016 from ThermoFisher Scientific, where he was vice president for the UK BioPharma Services Division. That role built upon his significant experience both nationally and internationally, including vice president of Medicines Development at AstraZeneca.
Mike Hannay is chair of the AHSN Network