The Care Quality Commission has replaced its quality and risk profiles with a new framework to address areas of non-compliance, writes Neil Grant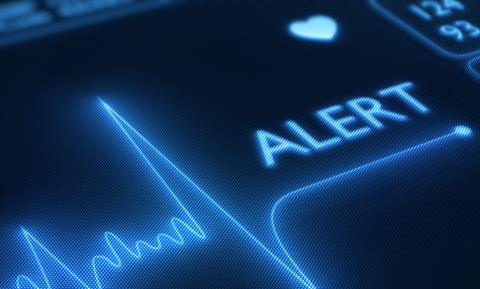 The quality and risk profiles previously used by Care Quality Commission have been replaced by a new intelligent monitoring tool for NHS hospitals which was introduced by the new chief inspector for hospitals, Professor Sir Mike Richards.
'Results from the new intelligent monitoring system are available to the public on CQC's website'
The profile system, which was used by CQC to assess where risks might lie in an organisation, was intended to assist both providers and commissioners in identifying and addressing potential areas of non-compliance, as well as supporting CQC in discharging its regulatory functions effectively, economically and efficiently.
However, while the profiles were only ever shared with NHS providers and commissioners, results from the new intelligent monitoring system are available to the public on CQC's website.
Categorising results
Following the initial intelligence monitoring results, each NHS acute hospital has been categorised into one of six bands.
Band 1 represents the highest risk and band 6 the lowest. Bands are assigned according to the proportion of indicators that have been identified as "no evidence of risk", "risk" or "elevated risk".
However, if a foundation trust or trust is in special measures they will automatically be placed in band 1 even if their intelligent monitoring scores are low.
An example of this is The Queen Elizabeth Hospital King's Lynn Foundation Trust which Monitor placed in special measures while its intelligent monitoring report identified only one elevated risk across 83 applicable indicators.
Tweaking the process
Upon review of the first phase of intelligent monitoring, it is clear that many of the results generated were highly subjective.
These included national inpatient surveys, patient reported outcome measures, friends and family tests and NHS staff surveys.
Published results run the risk of providing a false impression about the safety and quality of a particular service. For example, if a whistleblowing alert has been made to CQC, it automatically creates an elevated risk for that indicator, whether it is substantiated or not.
'Published results run the risk of providing a false impression about the safety and quality of a particular service'
CQC say they will "use the indicators to raise questions, not make judgements, about the quality of care".
The CQC adds: "Our judgements will always follow inspections which take into account the results of our intelligent monitoring and reports from other organisations."
They explain that the CQC inspection programme will help them to refine the intelligence monitoring framework.
It is important that anyone viewing the results of an intelligence monitoring report appreciates that the information portrayed does not provide a complete picture of the service.
The results provided in these reports are often of very limited use, and are open to misrepresentation. Although CQC says the reports are not a judgement of the service, we can already see that the press are viewing the published results as a form of "league table" for the NHS.
Speaking out against findings
Homerton University Hospital Foundation Trust, which has also been placed in band 1, stated: "We have had three unannounced CQC visits in the past 12 months and in all instances we have been found to be compliant in the areas examined with the inspectors being very satisfied with the quality of the services we provide for our patients.
"We are confident that inspectors will continue to find high quality services throughout our trust."
There appears to be a disconnect between previous inspection results and the intelligent monitoring results. This may be because CQC are starting afresh with this new system, but it can lead to surprising results as seen at Homerton University.
Other trusts have also indicated publicly that they are baffled by their banding, including Alder Hey Children's Hospital Trust which is in band 1.
Last month CQC introduced a rating system for NHS acute hospitals following inspections. Services will be rated as "outstanding", "good", "requires improvement" or "inadequate".
In arriving at an aggregate rating, judgements will be made as to whether services are safe, caring, effective, well led and responsive to people's needs.
A key question is whether there will be an appeal mechanism for trusts that are unhappy with their aggregate rating (or sub ratings for individual hospitals and services).
Alex Bayliss, the head of better regulation at CQC, confirmed during a Ridouts sponsored HSJ webinar in October last year that there would be an appeal mechanism put in place.
It will be important for providers to use this appeals process to challenge ratings that they do not agree with.
If a challenge is not made the rating will remain as the benchmark of quality and safety at the trust which could lead to enforcement action from CQC, Monitor and the NHS Trust Development Authority if the rating is inadequate or requires improvement.
CQC states that intelligent monitoring will inform the programme of inspections of NHS acute hospitals.
Providers should ensure they review their draft inspection reports carefully. It will be important for providers to challenge any incorrect findings of fact, unsupportable findings and unfair judgements or ratings to ensure a fair representation of the service is provided to the public.
Neil Grant is a partner at Ridouts LLP, specialising in health and social care law.