Neil Grant and Joanna Dimirkis summarise some of the key elements of leadership as outlined by the Care Quality Commission, Monitor and NHS Trust Development Authority frameworks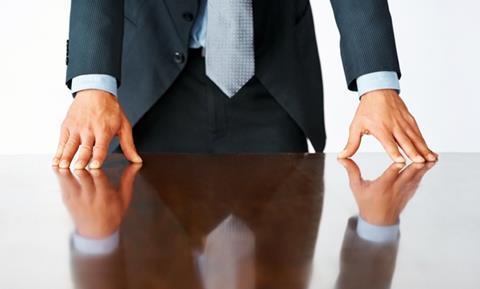 Strategy and risk management
The CQC's first key line of enquiry asks "is there a clear vision and a credible strategy to deliver high quality care to patients and are the risks to achieving this understood?"
According to the CQC, a "good" provider would ensure that strategic objectives were "regularly reviewed by the board to ensure they remain achievable and relevant".
It is not clear how frequently such reviews would need to take place. Risks to achieving this would also need to be identified.
Monitor's framework expands on each of these two areas in more detail. We have picked out some key examples of good practice.
Strategy
The board engages with internal and external stakeholders including staff, patient groups and the council of governors and commissioners, other providers, local Healthwatch and MPs; and
The board incorporates local "health economy" factors into the strategic planning process, and ensures that the planning process reflects local commissioners' priorities, as well as national policy developments.
There is a "thorough market assessment" for each of the key service lines to determine the following:
The board takes into account the internal factors which may affect the delivery of the plan, such as priorities on costs and cost reduction, previous performance and delivery, and workforce plans and projections;
The senior management team and workforce have the capacity and capability to deliver the plan;
There is a clear action plan to achieve goals that are "specific, measurable and time bound", and which link through to the performance targets throughout the organisation; and
The strategic goals have been communicated across the trust and community.
Identifying risks to the services
Risk areas are monitored and integrated with performance management;
"Dynamic risk registers" are in place and are reviewed. These are assessed at least quarterly and reviewed regularly by the board - these should include external risks such as policy change and the new competitive landscape as well as internal risks;
Discussion of the key risks among the board members, with updates from each committee at each board meeting;
Lessons from inquiries and internal and external reviews are evaluated;
"Risk related reporting lines" are established and responsibilities mapped for each risk to either the board or a sub-committee;
Risk contingency plans are put in place and regularly reviewed;
Action is taken to mitigate risks;
Appropriate training is given to staff and managers on risk and assurance;
The impact of initiatives on quality is monitored regularly;
There is a defined whistleblower policy; and
"Early warning indicators" are identified for each initiative.
Clearly defined roles / regular consideration of quality and performance
The requirement for responsibilities to be clearly defined and for performance to be regularly considered is the next CQC key line of enquiry. This states that everyone should be clear about what decisions they are required to make, that they should know what they are responsible for and should "understand the limits of their authority".
Decisions should take into account quality and finance issues and should be supported by "high quality data". The design and operation of the governance arrangements should be monitored and periodically reviewed.
Here are some examples of good practice in these areas from the Monitor framework.
Clearly defined roles
Information flows between the board and its committees, and between senior management, non-executive directors and the governors;
The presence of a "formal statement" making it clear which duties are expressly reserved for the board and which are delegated to committees or the executive;
The size of the board is adequate for the requirements of the organisation;
The governors are actively involved in holding the non-executive directors to account; and
Having effective processes and systems of accountability in place - for example, different levels of delegation; timely implementation of recommendations following audits; "quality" features as a core part of main board meetings, with sub-committees discussing this in more detail.
Quality and performance issues
Appropriate mechanisms for escalating and managing performance issues, including:
Strategies to respond to adverse performance and respond to this quickly "regardless of seniority";
Recognise and incentivise good performance; to record and share lessons from performance issues across the trust;
A "user friendly" complaints handling system;
A clear system for escalating serious untoward incidents to the board, as well as a defined procedure for bringing significant issues to the board's attention outside monthly meetings; and
Robust action plans to address performance issues, ensuring that the whistleblower process is communicated to staff, and having clinical audits and peer review.
Analysing information on operational performance appropriately:
Breaking down detail by service line so that members can understand which services are high and low performing;
Monthly reporting using a "dashboard" of the most important metrics which is backed up by a "pyramid" of more granular reports reviewed by sub-committees and individual service lines;
Dashboards on quality including performance against relevant national standards and regulatory requirements, metrics on safety, clinical effectiveness and patient experience, selected "advance warning indicators", adverse event/serious untoward incident reports and Monitor's risk ratings; and
Analysis of both historical information and forecasts on future performance to inform board discussions; information is compared with target levels of performance;
Ensuring the robustness of the information:
By using data captured as close in time to the relevant event as possible;
Using evidence that is reliable, relevant and accurate;
Using electronic systems where possible; and
Ensuring information that can be traced to the source and is signed off by the owners.
Capability and transparency of the board
The need for leadership to be capable and transparent reflects CQC's third key line of enquiry and questions three and four within Monitor's framework.
According to the CQC, characteristics of good leadership in this area would include staff and leaders prioritising safe, high quality and compassionate care, as well as the encouragement of cooperative, appreciative and supportive relationships amongst staff and teams.
It also includes staff reporting that the leadership makes them feel respected and valued; good staff performance is recognised and celebrated; candour is at a "high level" and challenges to poor practice is "the norm"; there is strong team based working; decisions are made in teams which have clearly defined roles and; there is little evidence of management-clinician divides.
Monitor's framework expands on these two areas:
Capability
Leaders must:
Have insight into the organisation and be able to describe the services provided by the organisation;
Understand how services are perceived by the local community and media;
Have clarity about their own role;
Be able to demonstrate personal values aligned with the interest of patients and carers; and
Be effective communicators and seek personal development and learning.
Requirements relating to the board:
It can explain why the current balance of skills, experience and knowledge among board members is appropriate to govern the trust;
Trusts can give specific examples of when the board has had a significant impact on improving quality performance;
The board is open to independent reviews to measure its performance;
Working relationships are regularly reviewed - for example, that between the chair and chief executive officer, between the executive and non-executive directors, between the board and senior management team and between the council of governors and the board;
There is an appropriate selection process and induction as a board member, and governors should get training on how to make appointments;
There is an audit committee which has at least one member with relevant and recent financial experience;
The board takes time out to identify and act upon successes and failures;
There is a leadership development programme;
Board members can demonstrate how they have provided challenge to the executive on clinical quality issues;
Board members have attended relevant training sessions on quality governance; and
Board members can describe the trust's top priorities and identify well and poorly performing services, as well as explain how the trust uses external benchmarks to assess quality in the organisation.
Transparency
The board communicates a clear set of values and give staff clear objectives, focused on improvement;
There is a comprehensive induction programme, including for junior doctors and agency staff;
The board is aware of any cultural differences across the trust and where this impacts on staff performance there should be effective plans in place to address this;
The trust has reflected on findings from formal assessments;
Effective internal and external engagement with stakeholders, with an engagement plan for patients, appropriate staff surveys and focus groups in place;
Staff have opportunities to generate ideas for improvement and feel listened to;
The board discusses staff feedback regularly;
Leaders at every level should encourage team working;
Board members develop effective relationships with governors and with commissioners and other providers, which includes sharing information on services, resolving contract/performance issues quickly and conducting regular reviews; and
The board actively leads on clinical quality so that staff feel comfortable reporting errors and this is encouraged as a means of learning from experience.
Engaging patients, staff and other stakeholders
The key line of enquiry emphasises the need for a full range of patient views to be encouraged and acted upon, including equality groups. This information should also be reported and reviewed, and staff should understand the views of patients in their care.
Leaders also take action in relation to staff concerns, including whistleblowing.
Monitor's framework adds more detail to each of these areas.
Engaging patients
Actively soliciting patient feedback;
Having an ongoing review of patient feedback by the board;
Having regular reviews of complaints and untoward incidents by the board;
Use of a range of approaches such as face to face discussions, video diaries and patient shadowing;
Engaging staff
Communicating priorities to staff and having a clear set of values and behaviours, and how staff will be managed that do not behave consistently with these;
Using a variety of methods to listen to staff;
Processes in place to encourage feedback and inform staff about risks;
Ongoing staff feedback on a monthly and annual basis; and
Review of staff feedback on an ongoing basis.
Other stakeholders
Transparency of the board's decisions;
Engagement with governors as to the reason for decisions;
Recognition of the need to consult with the public and stakeholders on significant policy developments;
Discussions held with all providers to identify potential issues and ensure quality; and
Consider feedback from Healthwatch.
Striving to learn and improve
The CQC emphasise the use of "quality management" systems, IT, data collection, risk management and feedback to staff; the presence of clear and consistent objectives across the organisation; the board taking the time to review performance; "cost improvement plans… owned at service level"; the impact on quality and services is understood; and "mitigating actions" are in place for any potential negative impact on the quality of care.
Here are some further examples of good practice in this area from Monitor's framework.
Quality information is used to improve quality performance;
Lessons are learned from failures to deliver performance improvement;
Actively seeking to apply lessons learned in other trusts;
The board has sufficient information from service line management to identify areas of underperformance or good practice;
Information in quality reports is displayed clearly;
Staff consider feel they work in an environment where they feel empowered, and the culture supports and rewards the generation and implementation of new ideas;
Staff are encouraged to participate in training and development;
In addition to having clear staff objectives, arrangements are in place to review performance against targets enabling new targets to be set;
The board can monitor improvements via clearly defined and measured metrics;
Looking at best practice across the healthcare sector;
Using benchmarking as a way of evaluating the services;
Having clear ways of measuring successes and failures; and
Failures seen not as a negative but as a learning experience
Neil Grant is a partner at Ridouts LLP and Joanna Dirmikis is a barrister and advises on health and social care law for the firm