Trusts and watchdogs can protect themselves against claims of innaccuracy by developing the habits of good investigators, writes Neil Grant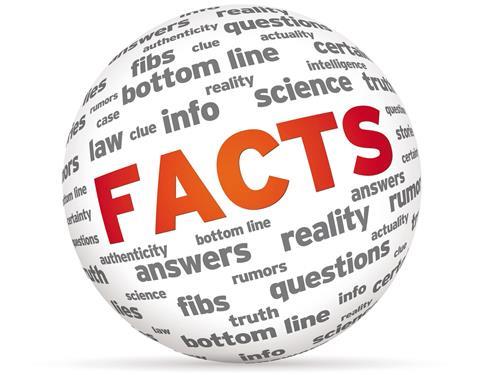 Evidence based care is important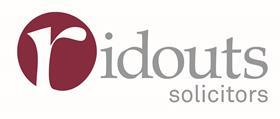 This article is part of the Ridouts Insight and Influence channel
Attention to detail and collecting robust evidence to support honest opinions is in short supply if we are to believe the House of Commons Committee of Public Accounts in relation to the Care Quality Commission, and the Parliamentary and Health Service Ombudsman in relation to NHS providers.
The public accounts committee was told by providers that they had to spend too much time dealing with factual inaccuracies in draft CQC inspection reports. As an example, Warrington and Halton Hospitals Foundation Trust stated it had identified around 210 inaccuracies in the draft CQC inspection report.
Some were of a minor nature but others were more significant that could and should have been corrected at the time of the inspection. At Ridouts Solicitors, we are regularly asked to submit factual accuracy challenges to CQC leading to reports being withdrawn or substantially amended with ratings changed.
Legal challenges
However, on occasion the CQC refuses to acknowledge errors in its reports, at which point legal challenges have to be contemplated. Notably, one social care provider successfully challenged the regulator in the courts by obtaining an injunction prohibiting publication of their report due to the widespread errors in it.
The Ombudsman has also recently published its report reviewing the quality of NHS complaints investigations where serious or avoidable harm has been alleged. Among wide ranging criticisms, the Ombudsman found that 40 per cent of investigations were not adequate to find out what happened and 19 per cent had relevant evidence missing (medical records, statements and interviews).
Forty per cent of investigations were not adequate to find out what happened
Significantly, trusts did not find failings in 73 per cent of cases in which the Ombudsman found them and even when trusts found failings, they did not find out why in 36 per cent of cases. Perhaps most significantly, serious incidents were not being reliably identified by trusts.
Of 150 cases reviewed by the Ombudsman, 28 were judged to be serious enough to warrant serious incident investigation but only eight had been treated as such by the NHS. This finding was published in the same week that Southern Healthcare was criticised in a leaked report for allegedly failing to carry out sufficient serious incident investigations into unexpected deaths of patients, particularly those with learning disabilities.
Notwithstanding the statutory duty of candour which came in from November 2014, the Ombudsman found that in 27 per cent of cases the trusts did not communicate adequately with complainants and in 41 per cent of cases the trusts did not provide complainants with an adequate explanation of what happened and why.
The answer
What is the answer to these weaknesses in relation to investigations and reporting?
As far as the CQC is concerned, what it needs to do is follow its own internal guidance by ensuring evidence, whenever necessary, is corroborated or "triangulated" to use modern investigation-speak. Very often inspectors rely on single examples or on uncorroborated comments from service users to make generalised criticisms of a service.
Its inspectors should weigh up evidence to reach a view about quality and safety whenever the evidence appears contradictory. What inspectors often say is that if they are told something by a service user or family they are duty bound to report it.
However, that is not the case at all. While the views of service users and families should always be taken seriously, they should be investigated to determine if they have substance; in the absence of enquiry they are just unsubstantiated hearsay.
The same goes for comments made by members of staff. It is also important for CQC inspectors to be willing to seek feedback from managers in order to contextualise matters. Further information should also be accepted if critical allegations are made in draft inspection reports which were not shared with the provider during the inspection.
Fundamentally, there is also a need to recruit inspectors of sufficient calibre and experience, train them well and ensure they have manageable caseloads.
Concerning complaint investigations, the Ombudsman makes some very helpful recommendations. A major weakness is that there is no national, accredited training programme to support investigators and/or complaints staff in their role.
Inspectors should weigh up evidence to reach a view about quality and safety
The Ombudsman recommends that the new Independent Patient Safety Investigation Service (IPSIS), which is due to go live from April 2016, should consider how NHS complaints managers and investigators can be better recognised, valued and supported, to include developing a national accredited training programme.
IPSIS should also "develop and champion broad principles of a good investigation. The emphasis should be on building capability and capacity at a local level whilst also allowing for flexibility and proportionality."
In terms of communication with complainants, one would hope that the deterrent effect of the statutory duty of candour would have some effect in improving practice. Although the level of fine is relatively low (£1250 per offence), no trust would want to be successfully prosecuted for failing to fulfil the duty of candour.
In conclusion, this is an area that demands attention and resources to ensure that complaint investigations and CQC inspections are conducted thoroughly and robustly in the public interest. It is a waste of time and money to conduct ineffective reviews, but more importantly they are failed opportunities to learn lessons nationally and locally to improve services and prevent service failures from recurring.