HSJ, in association with Ridouts LLP, hosted a webinar to discuss the new Care Quality Commission inspection regime
As the CQC prepares to publish its definitive methodology for its new inspections this autumn, debate about the regime and its sustainability continue to rage.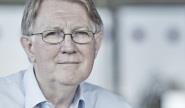 On 8 October, HSJ, supported by Ridouts Solicitors, brought together leading figures including Adam Cayley, regional director of Monitor, and Sir Mike Richards, the chief inspector for hospitals, for a webinar debate about the challenges and successes of the new regime.
The discussion was chaired by HSJ editor Alastair McLellan, and broadcast live by workcast. Now you can watch the debate in full and see what the experts had to say about questions put to them.
The panel also included Neil Grant, a partner at Ridouts Solicitors.