Staffordshire CCGs pause awards of outcomes based contracts
Controversial cancer and end of life care deals worth £1.2bn combined
NHS England instructed local leaders to wait for Cambridgeshire review
The largest outcomes based contracting tender exercise in the country has been paused in response to the collapse of Cambridgeshire and Peterborough's £800m contract for older people's care.
NHS England has told four clinical commissioning groups in Staffordshire to delay signing off its contracts for cancer and end of life care, which are currently being tendered.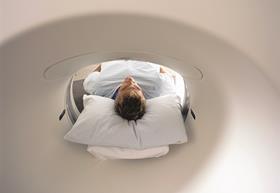 The contracts are worth a combined total of £1.2bn and are intended to run for 10 years. They have been controversial locally and nationally because of their size and the possibility that private providers could be brought in to manage or directly provide some services.
NHS England's regional team for the Midlands and East is understood to have told the CCGs to hold off on signing the contracts until NHS England's review of the collapse of a similar contract in Cambridgeshire has finished. The Staffordshire contracts have been subject repeated delays, and had been expected to be awarded in December.
The Cambridgeshire review is expected to report around the end of this month. As with the Cambridgeshire contract, the Strategic Projects Team was closely involved with the design of the Staffordshire tender.
Andrew Donald, accountable officer for three of the four CCGs, told HSJ he would press on with the tender process until the sign off stage is reached.
He said he welcomed NHS England's involvement. "It's absolutely appropriate – I'd have done it myself. I'm quite comfortable with this because it allows us to get further validation of what we're doing – because what we're doing is very complicated."
He also said awarding the contract could be delayed by two to three months because it would now be subject to an "NHS England assurance process".
The Staffordshire contract was first reported by HSJ in autumn 2013. It is one of the integration pioneers launched by the Department of Health later that year – a programme now being overseen by NHS England's new care models team.
HSJ asked NHS England whether it was applying this approach nationally and aspokesman said it was not. He said the regional team intervened in the Staffordshire cancer contract because it included some specialised commissioning spending, which is controlled by NHS England.