Five "devolution" pilots will pave the way for a "revolution" in the delivery of health and social care in London, chancellor George Osborne has said.
Mr Osborne and health secretary Jeremy Hunt signed a "health devolution agreement" with the leaders of the capital's councils and clinical commissioning groups at Great Ormond Street Hospital this morning.
A statement said this would allow the capital to "begin the process of taking control of its own affairs" through five pilots focused on different aspects of health and care:
Haringey London Borough Council will run a prevention pilot exploring the use of flexibilities in existing planning and licensing powers to develop new approaches to public health issues.
Barking and Dagenham, Havering and Redbridge will run a pilot to develop an accountable care organisation, where primary and secondary care are more closely integrated and patient pathways are redesigned with a focus on intervening early and managing the chronically ill.
North central London (Barnet, Camden, Enfield, Haringey, Islington) will run an estates pilot to test new approaches to collaboration on asset use.
Lewisham will run a pilot seeking to integrate physical and mental health services alongside social care.
Hackney will run a health and social care integration pilot, aiming for full integration of health and social care budgets and joint provision of services. This will also have a particular focus on prevention.
Mr Osborne said: "Today's agreement is another crucial step in our devolution revolution and is the start of us handing over valuable healthcare power to local leaders in London. This deal means that not only will the people of London have more control over decisions that affect their lives, it will also lead to better, more joined up health care in the capital for Londoners"
The Greater London Authority and national bodies including NHS England, Health Education England, NHS Improvement and Public Health England were also signatories to the deal under the banner of London Partners.
Mayor of London Boris Johnson said: "As we've shown through transport, policing and planning, devolution is already working in London and this agreement paves the way for a revolution in how health and social care are delivered across the capital. With our city's population continuing to grow, it is essential that we have a health service better equipped to manage its own resources so that it can become even more responsive to the needs of Londoners."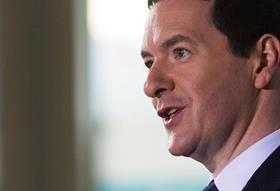 The London boroughs launched an ambitious devolution bid earlier this year, which included requests for control over health and social care budgets on a similar scale to that agreed with Greater Manchester.
However, HSJ's sister title Local Government Chronicle revealed in September that devolution to the capital was likely to take a different form due to the size and complexity of the city.
In an exclusive interview with HSJ, Simon Stevens said last week "probably not many" areas would be given control of devolved NHS budgets outside of Greater Manchester in the next few years, but some London boroughs would "make serious steps towards integration".
Jules Pipe, mayor of Hackney and chair of London Councils, said: "This agreement promises to be the beginning of a real partnership between all public services concerned with the health of Londoners. It marks the culmination of much hard work between the boroughs, local clinicians in the CCGs, the NHS, Public Health England and the GLA.
"Through greater integration of our services we intend to deliver better outcomes for Londoners to support them in living healthier, independent lives. This agreement provides a strong joint framework for us to deliver that agenda together."