A troubled integrated trust is drawing up a three year financial plan after auditors warned it could record a deficit worth 16 per cent of its income.
Isle of Wight Trust, which is in special measures, is forecasting a £26.3m deficit in 2017-18 – a decline of £7.5m from its original forecast of £18.8m.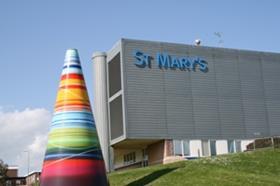 Earlier this year the £163m income trust refused to accept a control total deficit of £366,000 from NHS Improvement.
The trust was placed in special measures in April after being rated inadequate by the Care Quality Commission, with Maggie Oldham appointed as interim chief executive shortly afterwards.
Increased spending on temporary staff and a £2.5m investment in services following the CQC's inspection are cited among the main reasons for the financial decline, according to the trust's October board papers.
However, while the trust is forecasting a £26m deficit, the board papers said it is most likely to record a £23m deficit.
This is because the trust believes it can improve its current financial performance by "mitigating cost pressures", making more savings and resolving a disagreement with Isle of Wight Clinical Commissioning Group over payment for activity.
However, after auditors from KPMG validated the trust's worst case scenario of a £26m deficit, the trust's finance team are drawing up a three year recovery plan to achieve financial sustainability by 2020-21.
Workstreams have been set up to review agency spending, procurement and cash management in a search for short-term improvements, while longer term workstreams, such as using the Carter review and the model hospital to make efficiencies, are being developed.
All budget holders at the trust have been asked to develop savings plans worth a combined total of at least £4m by March 2018.
The trust needs at least another £4m of savings to hit its £8.6m cost improvement plan.
It aims to fully develop the recovery plan by the end of 2017.
The trust provides acute, community, mental health and ambulance care to the island's 140,000 residents.